This article will teach you about the complete guide on car door parts and their functions. All parts are explained with pictures. 
Also, download the PDF file of the article at the end of it.
Car Door
No matter what type of vehicle you are driving, you regularly use the mechanism of the car door. A car door is a type of door opening used by a driver or passenger to enter or exit a vehicle.
These are usually hinged on their front edge but are sometimes attached to other mechanisms such as rails or tracks. In addition to being the main entry and exit of the vehicle, doors secure the passenger cabin.
The car door protects the passenger inside the vehicle and ensures a comfortable ride. Car doors can be manually operated or with power supplied by the vehicle. The power doors are commonly seen in minivans, luxury vehicles, or modified cars.
Doors often include side windows for visibility to passengers inside the car and can be locked to secure the vehicle. Car doors have a variety of parts that we are unaware of, and each has its own function. So, this guide will help you understand the various parts used in your car doors.
Don't Miss Out: Different Types of Doors Used in Automobile Vehicles
Parts of Car Door
Following are the main parts of car door described with their functions:
External parts
Door hinges
Door handles
Window
Molding
Door seals and weatherstripping
Pillar
Internal Parts
Window regulator
Window switch
Door panel
Door locks and latches
Power window motor
Door switch
Car door speakers
Door carrier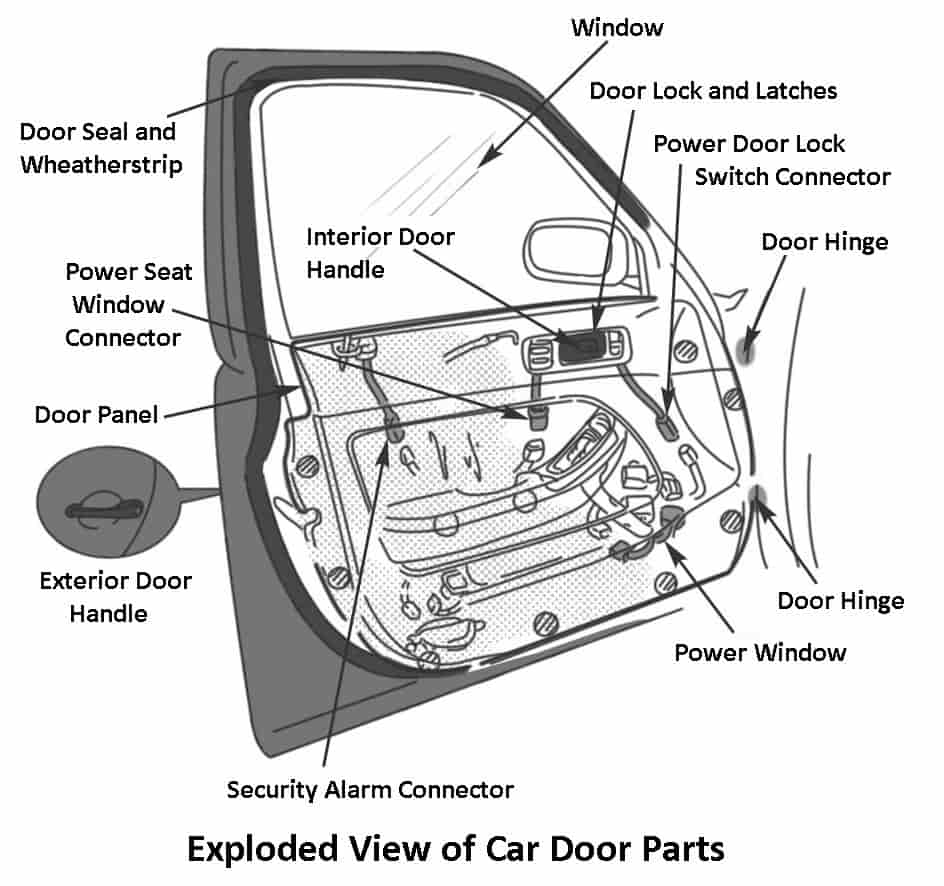 #1 Car Exterior Door
The exterior of a car door is usually made of the same metal as the rest of the car. The door's paint, finish, and decorative molding or trim must match the rest of the car for a good look.
#2 Door Hinges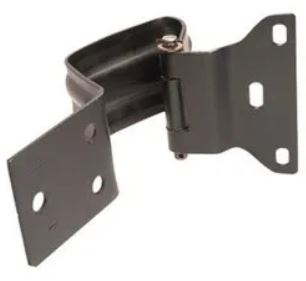 Hinges are made to operate doors in many systems like house doors, automobile doors, etc. These car door hinges provide the convenience of opening and closing any revolving door. Typically, these are welded or fixed to the door's body with a nut-bolt system.
This is where the door attaches to the car body. Apart from this function, they are also helpful in holding the vehicle doors securely. Most car door hinges are made of solid metal such as steel.
#3 Door Handles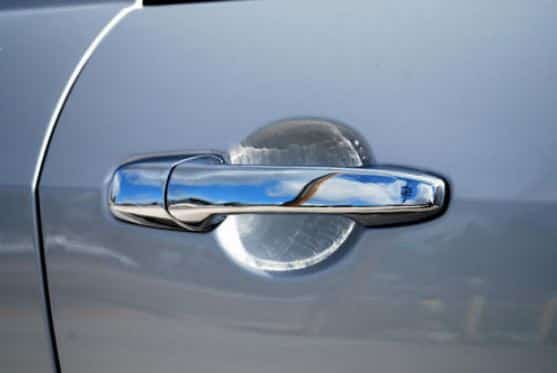 As everyone knows, car door handles provide a way to enter and exit the car's cabin. In addition, they also provide security by preventing unauthorized access. These car doors have exterior and interior door handles, which can be made of plastic or metal.
These handles contain a long metal rod extending to the door latch. When the handle is pulled, it removes the door latch. Some door handles require traditional keys, while others require electronic key fobs, passcode entry, or even fingerprint scanners.
#4 Window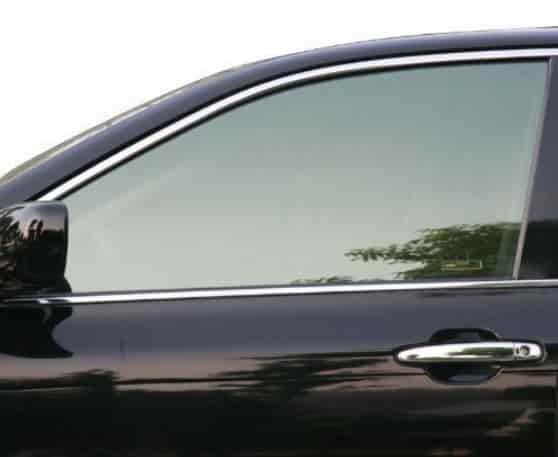 Every type of vehicle has windows that can be operated manually or automatically. The manual window is operated with a mechanical crank, while the power window is controlled with a switch and electric motor.
The windows which can be opened or closed with the help of buttons are called power windows. Ford Motors introduced the first power windows in 1941. Currently, power windows are more commonly used than traditional manual handles.
Read Also: Basic Parts of Car Wheel Assembly | Its Function [Explained]
#5 Molding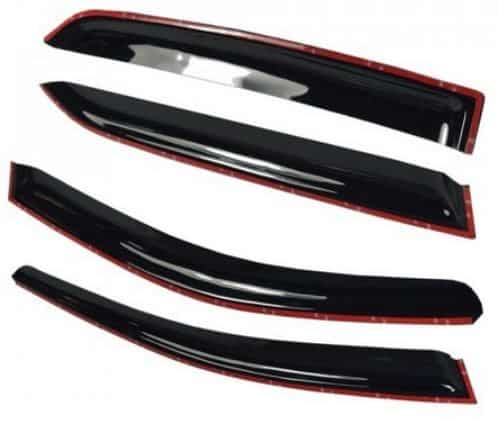 Also known as trim, which is usually made of plastic or rubber, helps protect the window and provides a certain level of protection for the glass. They are also used as decorative and protective moldings on car bodies.
Car window molding is located between the car door's top edge and the window's bottom. They get their name because they are near the vehicle's beltline.
#6 Door Seals and Weatherstripping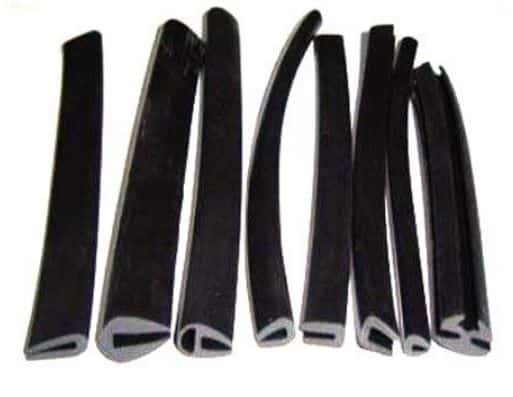 Door seals and/or weatherstripping help prevent leaks, moisture, and air from entering the passenger cabin. Apart from this, it also helps create a tight fit between the door and the car's body.
They are made of rubber and can be fastened around the door using sealant or special fasteners. It protects the car door when opening and closing. In addition, it also protects the cabin from rainwater. These do not last forever and are easily damaged. Therefore, it must be replaced immediately.
#7 Pillar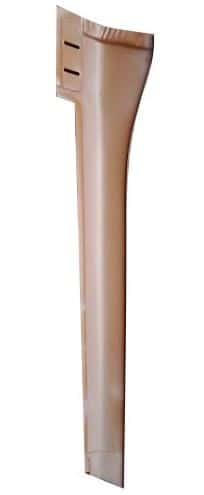 The pillar is vertical support integrated into the car window area, supporting the windshield and roof in convertible-type vehicles. The vehicle pillar usually carries the roof load and supports the structure of the vehicle's body.
On a typical sedan, additional pillars are located on either side of the front and rear doors (B pillar) and rear window (C pillar). Different vehicles are made with different car door pillar designs.
#8 Internal Parts
The Inside of a car door consists of switches, internal mechanisms that control windows, etc. If the car has electrical accessories, the doors will have switches for the windows, locks, and power mirrors.
Read Also: Timing Belt In Car: Its Diagram, Working & Symptoms [PDF]
#9 Window Regulator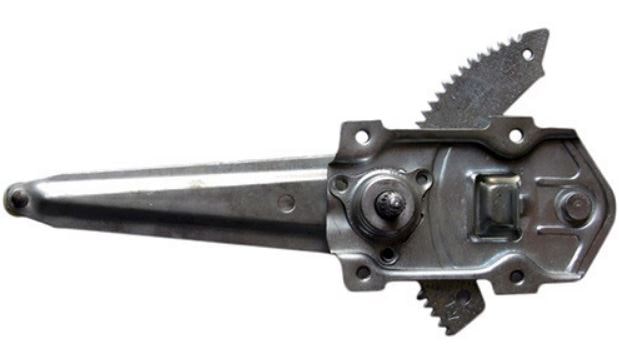 A window regulator is a mechanical assembly that moves a window up and down while supplying power to an electric motor. Whether the car has power or manual windows, the regulator is driven by a crank or an electric motor.
If this regulator wears out, your power window may be stuck and will no longer be able to roll up or down. If this happens, the window may come out of its track, causing it to become stuck in the door or its current position. Window regulators are mounted inside the door panel, out of sight and out of mind until they work.
#10 Window Switch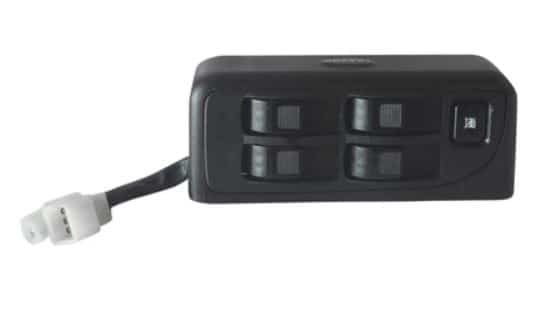 Manually controlled windows are designed with a crank to move the window up and down. On the other hand, cars with power windows use electrical switches to operate the electric motor. It consists of a two-way control switch wired by two circuits to a motor in each door.
A switch position and circuit drive the motor aside to rotate the window upwards. The other switches position and turns the circuit window downward. The switch is generally wired to the battery of the vehicle's electrical system.
#11 Door Panel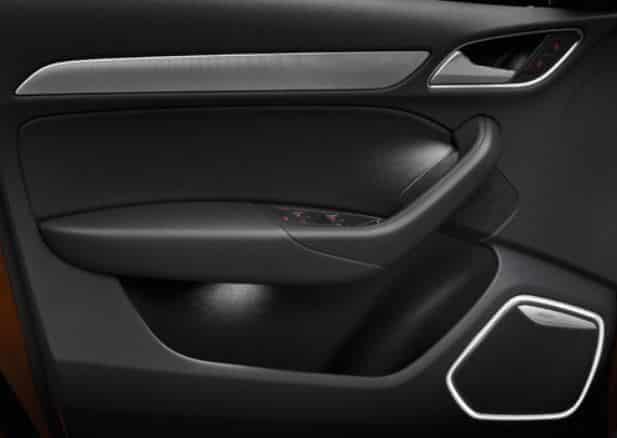 The door panel covers the interior parts of a car door, such as the window regulator, power window motor, and wiring. It works as an interface between the interior of the car and the inner workings of the doors and the occupants and doors in the vehicle.
In older models, the door panels were made of cardboard and upholstered with a material that matched the rest of the cabin's upholstery. On the other hand, car door panels in modern vehicles are made of plastic. They are designed to meet safety, aesthetics, and functionality specifications.
#12 Door Locks and Latches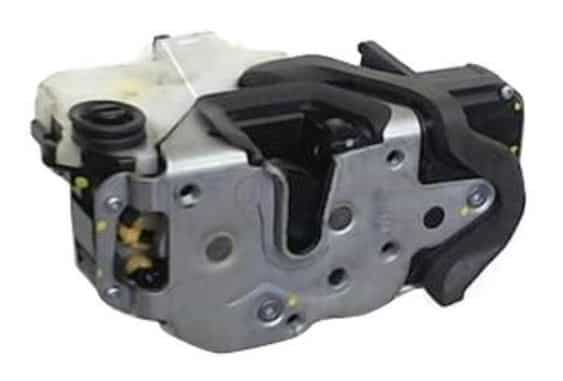 Car doors have latches and locks to keep the door in place and prevent unauthorized entry into the vehicle. The latching mechanism consists of both a latch and an electric motor that controls the central locking.
The latch opens or closes the doors, while the door lock locks or unlocks the vehicle. These are available as manual and power door locks depending on the vehicle type. A switch usually operates the power door locks.
These can also be operated via a key fob in some models. In addition, most vehicles have a child safety lock feature that prevents rear seat occupants from opening the doors.
Read Also: 25 Different Car Dashboard Lights and Indicators [Explained]
#13 Power Window Motor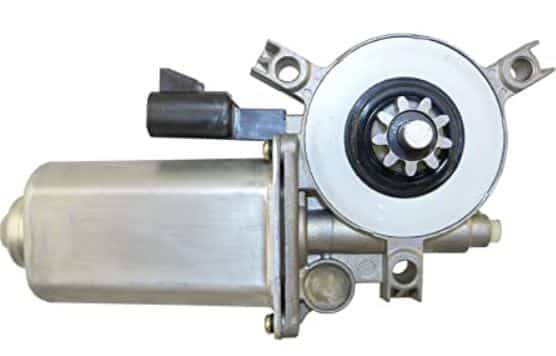 Vehicles with power windows are equipped with a small electric motor to move the regulator up and down. The power window motor can be found on the back of the door panel. The power window regulator provides the window glass through two channels on either side of the door, and the drive mechanism is designed to operate in a precise range of motion.
#14 Door Switch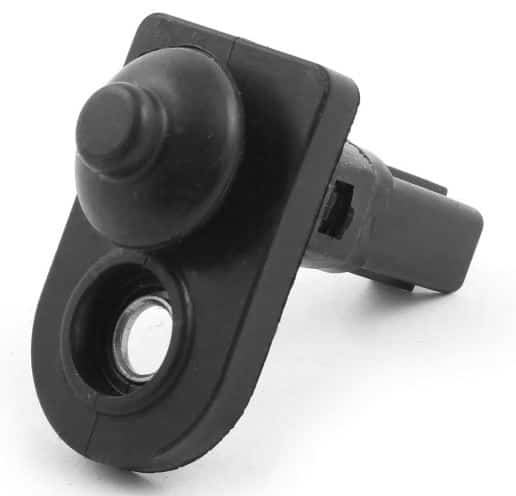 Also known as a door ajar switch, this activates the interior dome light when the door is opened. It is an electrical contact device for opening and closing a circuit, attached to a door frame and operated by opening or closing a door.
The switch may also be an input to the car's onboard computer for additional functions depending on the type of vehicle. The micro switch allows the car to understand when to close or open the door. If the switch is damaged, this function will be affected while in use.
#15 Car Door Speakers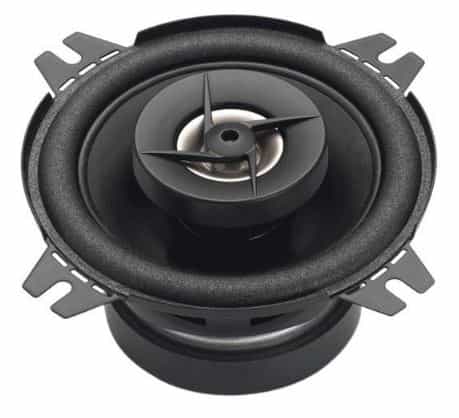 Most cars also have speakers mounted on the inside of the door. These speakers are available in a variety of sizes and output ratings. 5×7-inch speakers are standard in the doors, rear side panels, and rear in hatchbacks and sedans.
#16 Door Carrier
Door carriers provide an internal frame to which several components such as door handles and window regulators are attached to form a unified sub-assembly. It also protects the vehicle door from collisions and scratches by acting as a shield.
Read Also: Types of Turbochargers are Best? Pros & Cons [Explained]
Problems with Car Door & Their Remedies
For some reason, car door problems also occur, as described below.
#1 Leakage
A terrible door weatherstrip or seal causes leakage. Because of this, the water or winds can enter the passenger cabin. In this case, you must check your weatherstripping or seal and replace it.
Generally, weatherstripping is relatively easy to remove and install. Depending on your vehicle's make and model, the part costs range from $5 to $250.
#2 Defective Automatic Lock
There can be many reasons why your car's automatic door lock may not work correctly. Common causes include a failed door lock actuator, a bad door lock switch, or wiring problems.
Some troubleshooting or professional assistance is usually needed to analyze the problem. A defective automatic lock should be fixed instantly, so take your car to a mechanic as soon as possible for your safety.
#3 Difficulties in Opening or Closing
A failed door latch can also make it hard to open and close a vehicle, as can a rusted or rusted hinge. Occasionally, lubricating the door hinge or latch can fix this problem. You'll need to replace the failing component if that doesn't work.
Wrapping It Up
A car door is a type of door opening, usually hinged on its front edge, for entering and exiting a vehicle. As mentioned above, the car door parts are essential in every vehicle.
---
So, for now, I hope I've covered everything about "Car Door Parts". If you still think I missed anything or have any doubts on this topic, you can contact us or ask in the comments. If you like this article, then please share it with your buddies.
Want free PDFs direct to your inbox? Then subscribe to our newsletter.
Download PDF of this article:
You might like to read more in our blog: