In this article, you'll learn what are the different types of car body styles available in the automobile industry.
And download the PDF file of this article at the end.
Cars Body Style
The "car" means all types of passenger vehicles. In today's car market, there are so many options available according to many different models, styles, shapes, and sizes. But it can be difficult to understand all this.
I know that you have questions like what are the different types of car body styles available to see? To help you understand and keep it easy, we have described all vehicle options into main categories. This will help you choose the right type of car to make an informed decision.
The first thing you could notice when you look at the car is its shape, body style, size, seater, doors, and more. In this article, we are looking at the vehicles according to their body style.
Also, read the different types of car engine parts and interior parts. Furthermore, we also wrote about what are the types of car headlights available. Moreover, find the perfect type of tire for cars here.
Let's start with the main car body style types as described below.
Read Also: Understand 10 Types of Transmission Systems Used In Vehicle
Types of Car Body Styles
Following is the list of different types of car body styles:
Sedan
Sports car
Station wagon
Coupe
Hatchback
Convertible
Utility vehicle
Minivan
Pickup truck
Off-road vehicle
Luxury vehicle
Hybrid vehicle
Limousine
Self-driving car
Pony car
Electric car
Crossover
Truck
Microcar
#1 Sedan
The sedan is a closed-body car (fixed metal roof) with engines, passengers, and cargo in separate compartments. It's a passenger car in a three-compartment configuration, each separate for the engine, passenger, and baggage.
In 1912, the sedan was first used as a name for the car body. The name sedan comes like a litter, sedan chair, or an individual enclosed box with windows from 17th-century development. They are driven by the porter.
These vehicles come in many categories. They are available in sizes ranging from small (Nissan Versa and Kia Rio) to compact (Honda Civic, Toyota Corolla) to medium size (Honda Accord, Nissan Ultima) and large-size (Toyota Avalon, Dodge Charger).
Read Also: What are Chassis and Frame? Its, Types and Working [PDF]
#2 Sports Car
A sports car is manufactured to maintain the thrill of handling, performance, or driving. Sports cars developed in Europe in the 1900s. They are currently produced by many manufacturers worldwide.
These types of car models are the sportiest, most passionate, attractive, and the convertible is groundless, smooth, and usually high in cost. They are usually available with two-seater but sometimes have smaller rear seats.
The cars like the Mazda Miata and Porsche 911 are common sports cars. But you can extend it by including muscle cars like the Ford Mustang and Dodge Challenger.
#3 Station Wagon
The body look is quite similar to that of a hatchback car. Still, the station wagons are larger and likely to extend to the roof line at the rear of the vehicle's body (resulting in the car having a vertical rear surface) to give enough space for baggage and small cargo.
A station wagon is a car body style with a two-box design, a large luggage area, and a rear tailgate that is open to entering the luggage area. It is also known as an estate car, estate, or wagon.
The wagon is available in Subaru Outback or Audi A4 Allroad, making a ground clearance, and some rugged body cladding like a sport-utility vehicle (SUV).
Read Also: 21 Different Types of Trucks & Their Uses [Explained]
#4 Coupe
A coupe is a passenger car with a slanted or trimmed rear roof and is typically two-door (although many four-door cars have also been sold as coupes). The coupe was first fitted in horse-drawn trains for two passengers without rear seats.
These types of car models include cars like the Ford Mustang or Audi A5 or two-seater sports cars like the Chevrolet Corvette and Porsche Boxster. More recently, however, car companies have begun to apply the term "coupe" to four-door cars or crossovers with lower, sleeker roofs than they are "coupe-like."
This includes vehicles as different as the Mercedes-Benz CLS sedan and BMW X6 SUV are a coupe with two-door cars.
#5 Hatchback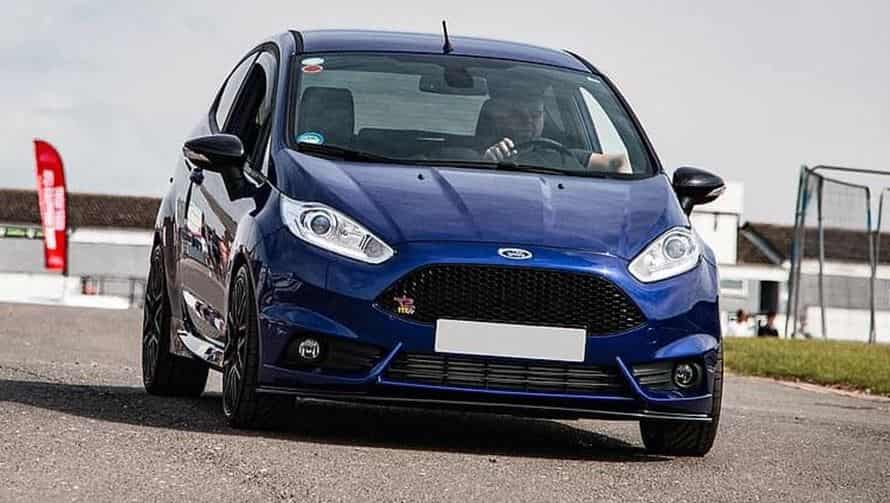 The hatchback is a car hatch type with rear doors that often open upward and usually have a given volume for passenger and baggage areas. When the car's body style is described as a hatchback, it usually refers to a small utilitarian car (especially in the United States).
However, hatchbacks are also employed in sports cars, SUVs, and big luxury cars. Compact hatchbacks are popular and relatively popular backpacks (a type of hatchback) in European countries.
Kia Rio and Volkswagen Golf are two common hatchback cars. Recently, rear hatchers have found their way onto big cars like the Audi A7 and Kia Stinger.
#6 Convertible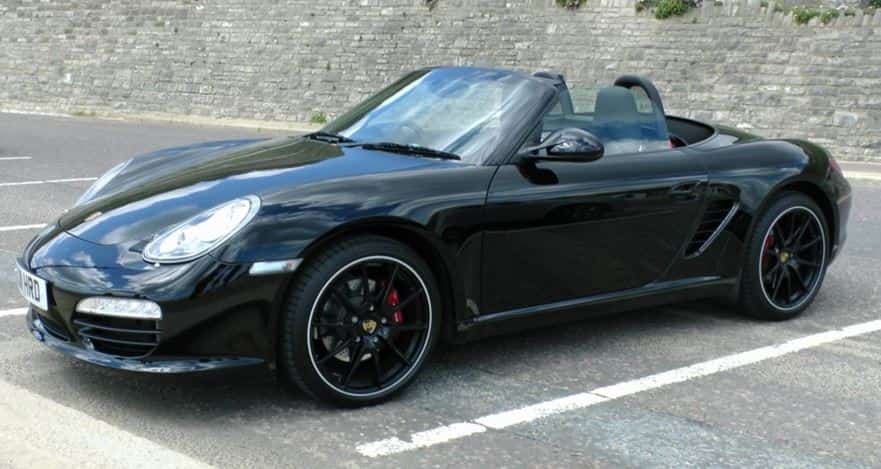 The convertible is a passenger car run with or without a roof. The roof retracts, and storage methods differ between models. These cars are also called cabriolets or spiders.
A convertible provides for an open-air driving adventure, with the facility to provide a roof when needed. The potential drawbacks of convertibles are structural stiffness and reduced baggage area.
Most convertibles have an entirely operated fabric roof facing downward, but some have to be lowered through the hand.
There are several numbers of models with a retractable hardtop, as well as unusual quasi-convertibles like the Mazda MX-5 Miata RF, Porsche 911 Targa, and Corvette. The front section of this car's roof is retracted or can be removed by hand.
You might like: 18 Types of Motorcycles Explained [Names & Pictures]
#7 Utility Vehicle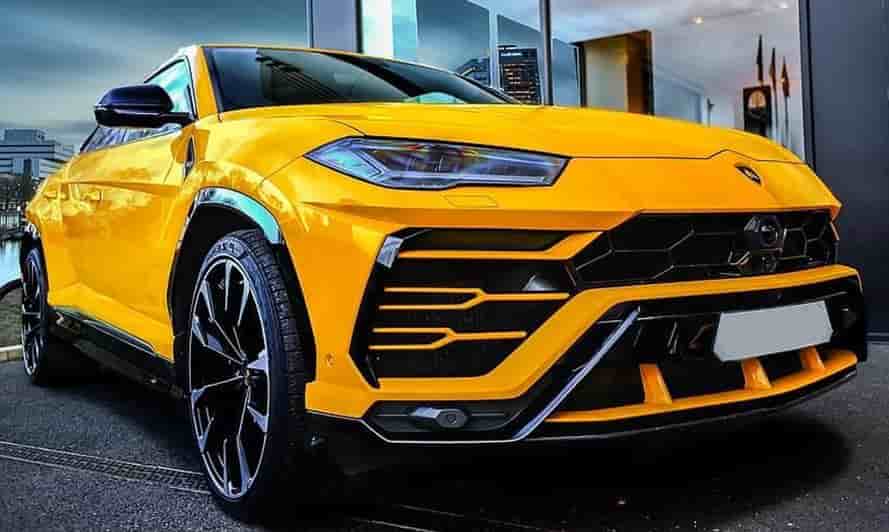 A utility vehicle is a type of vehicle, usually motorized, designed to perform a specific function with greater efficacy than a passenger vehicle. This sometimes indicates trucks with lower sides.
The armored utility vehicle type of car body style is used by the military and is also known as a military utility vehicle. This includes vehicles such as military tanks, trucks, etc.
These types of car body styles are similar to a station wagon, but they are built on a light-truck chassis and are provided with four-wheel drive or all-wheel drive, among other off-road hardware.
#8 Minivan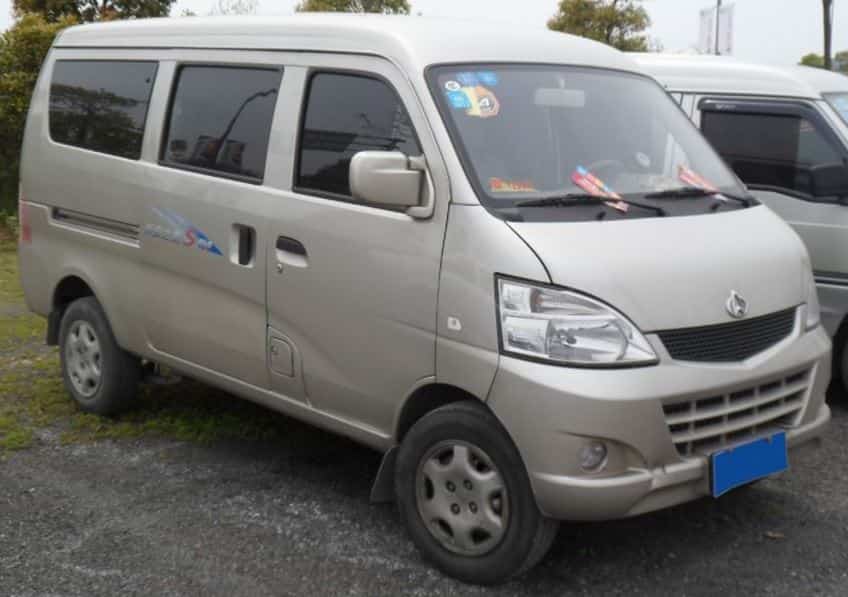 The Minivan is an American car designed to transport passengers in the rear seating row with reusable seats in two or three rows. The minivan usually has one or two box bodies, such as a high roof, flat floors, sliding doors for back passengers, and high H-point seating.
Minivans are family cars, best at carrying people with cargo in a useful package. Most minivans have movable seats in their second and third rows that can be removed or folded into the floor to form an open baggage compartment. Honda Odyssey and Chrysler Pacifica are good examples of the Minivans.
#9 Pickup Truck
A pickup truck is a light-duty truck with an attached cab, a large open baggage area with fewer sides, and a tailgate. Practically all pickup trucks offer a rough form of all-wheel drive or part-time four-wheel drive only for off-road use.
With one difference, the medium-sized Honda Ridgeline pickup bodies are mounted on a separate steel frame. The Ridgeline is like a crossover in which the rear part of the roof is cut to expose the baggage bed.
Full-size and mid-size are the two categories of pickup trucks. Now in North America, pickup trucks are often used as passenger cars, accounting for about 18% of the vehicles sold in the USA.
You might like: How A Car Thermostat Works?
#10 Off-road Vehicles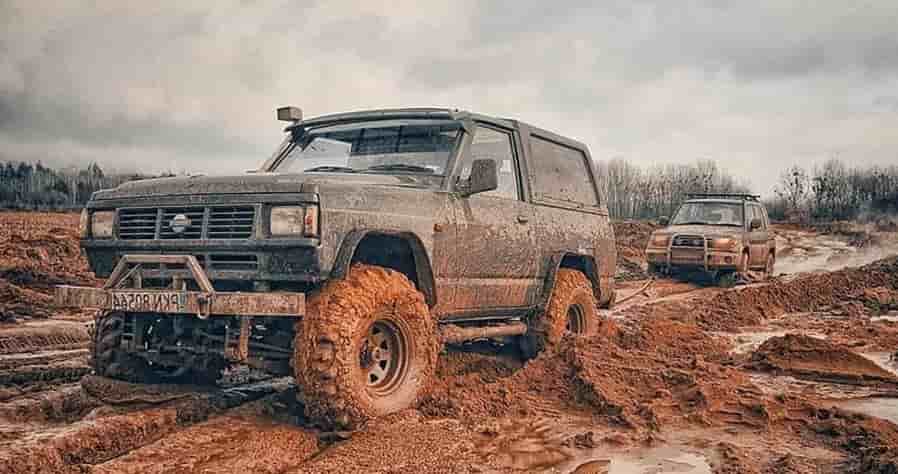 An off-road vehicle is a type of vehicle capable of driving on a paved or sand surface. These are determined by having large tires with deep, open treads, a flexible suspension, or caterpillar tracks.
Off-road vehicles have huge intense fans due to their versatility. Many types of motorsports include off-road racing vehicles. The most common use of these vehicles is for viewing in areas far from the asphalt.
In these types of car models, the value of high clearance and high traction wheels allows access on trails and forest roads, which have rough and low traction surfaces. Off-road vehicles are available to see, like Jeep Wrangler, Land Rover Range Rover & Ram 1500 Rebel.
#11 Luxury Vehicles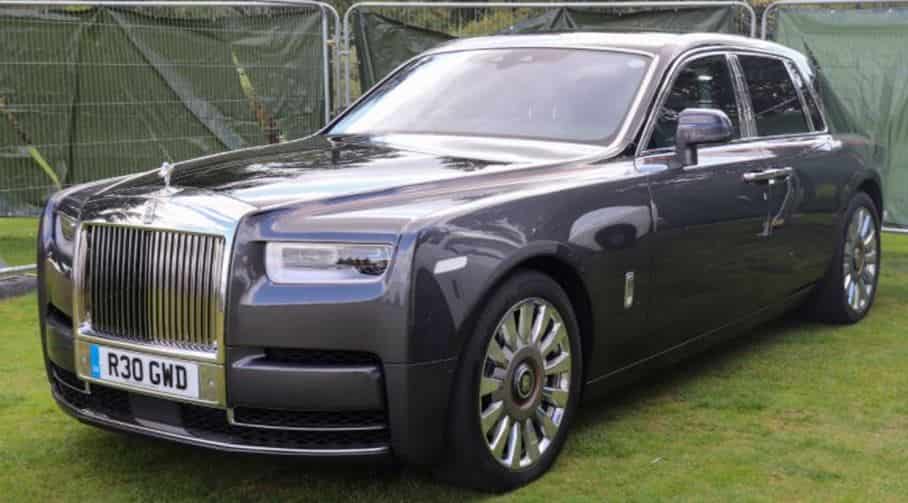 A luxury vehicle offers enhanced levels of comfort, equipment, features, quality, performance, and condition relative to regular cars for a large price.
Universally, most luxury cars were large vehicles, although smaller sport-oriented models were always manufactured. Compact luxury vehicles such as hatchbacks and off-road, sport utility vehicles are nearly current trends.
The cheapest luxury cars are available to see, like Buick Encore, Acura ILX, Buick LaCrosse, Buick Envision, Lexus UX, and many more.
#12 Hybrid Vehicles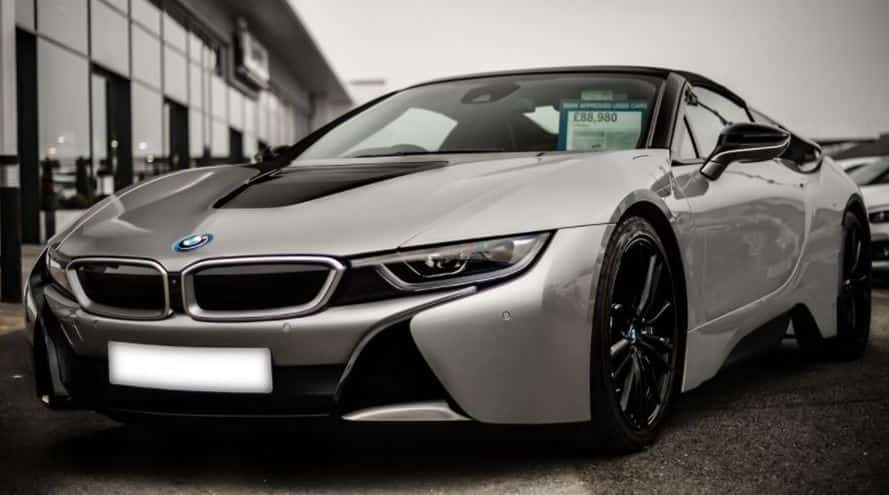 These vehicles commonly use two or more specific types of power, such as submarines. They use diesel when surfaced and batteries when immersed. Other means of energy-storing involve pressurized liquids in hydraulic hybrids.
To produce environmentally friendly cars and offer superior performance, car companies have developed hybrid cars. They use basic principles with hybrid vehicles: different motors work better at various speeds.
The electric motor is further capable of producing torque or turning power, and the combustion engine is good at maintaining the high speed of the vehicle. But hybrid cars cost significantly more.
Therefore, car manufacturers offer light-hybrid cars that reduce consumption but are not as popular as pure hybrid vehicles. MG Hector, Toyota Glanza, Toyota Camry, and Honda Accord are models of hybrid vehicles.
You might like: What Are Car Dashboard Lights and Their Meaning?
#13 Limousine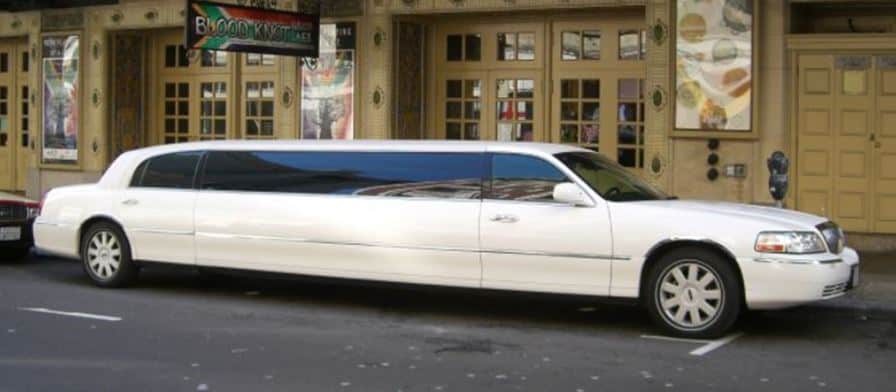 A limousine refers to a limo for short, is a large luxury vehicle operated by Chauffeur with a barrier between the driver's compartment and the passenger compartment. A long-wheelbase luxury sedan with two or more doors run by a professional driver is called a stretch limousine.
In rich countries like the United States, Germany, and Canada, a "limousine service" is a pre-booked rental car with a driver, regardless of the type of vehicle. It describes a large vehicle to take passengers to and from the airport.
The Batmobile, The American Dream, The Beast, The Midnight Rider, and Toyota Century Royal are expensive types of limousines.
#14 Self-driving Car
A self-driving car is a fully automated vehicle. It can sense the environment and drive safely without human input. They are also known as autonomous vehicles (AV), driverless cars, or robot cars.
Self-driving cars use a variety of sensors to reflect their surroundings, such as radar, LIDAR, sonar, GPS, odometry, and inertial measurement units. Advanced control systems describe proper navigation paths and sensor information to identify obstacles and relevant signals.
#15 Pony Car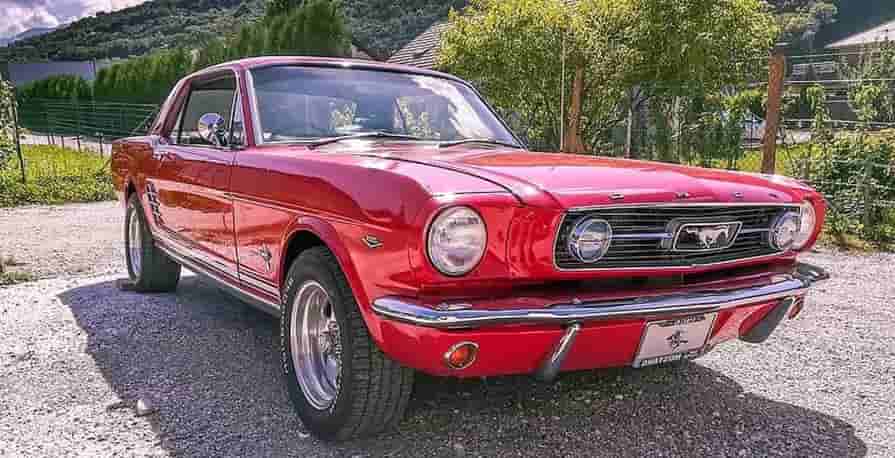 The Pony car is an American car with a "sporty" or performance-oriented image for a cheap, compact, and highly-styled coupe or convertible.
These car body styles feature a rear-wheel drive, a longer hood, a shorter decklid, a wider range of options to differentiate each car, and the use of mass-produced parts shared with other models.
The demand for pony cars is largely due to the launch of the Ford Mustang in 1964. The currently produced pony cars are Mustang, Chevrolet Camaro, and Dodge Challenger.
You might like: The Complete List of Car Body Parts [with Names & Functions]
#16 Electric Car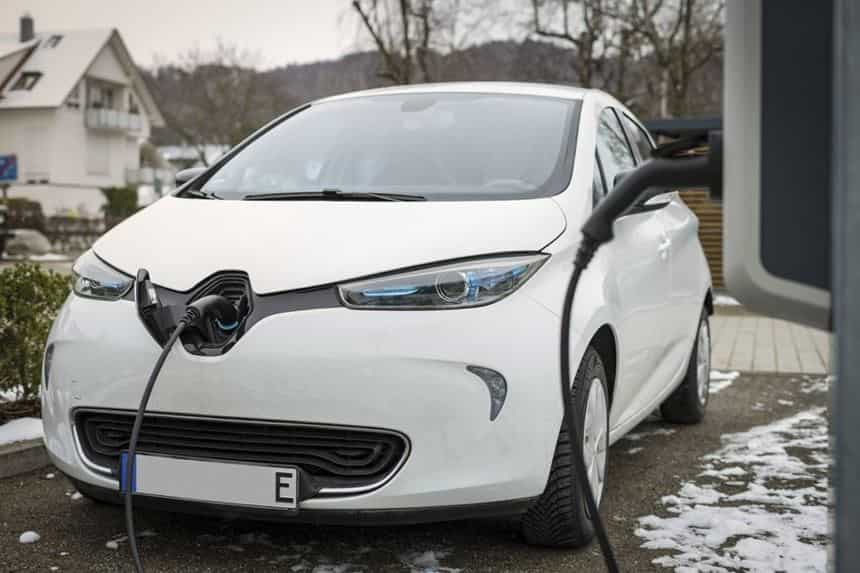 These cars are powered by one or more electric motors using the energy stored in rechargeable batteries. In the 1880s, the first working electric cars were manufactured.
Electric cars were popular in the 19th and 20th centuries as long as the use of electric drive vehicles from internal combustion engines, especially electric starters. And the mass production of cheap petrol (gasoline) and diesel vehicles reduced the use of electric drive vehicles.
Electric vehicles (EVs) must charge their batteries and can last to a certain extent, with a maximum emphasis on environmentally friendly automobiles and an effort to reduce carbon pollution.
Electric cars are available to see, like Tesla Model 3, Kia e-Niro, Jaguar I-Pace, Kia Soul EV, and Hyundai Kona Electric but are expensive.
#17 Crossover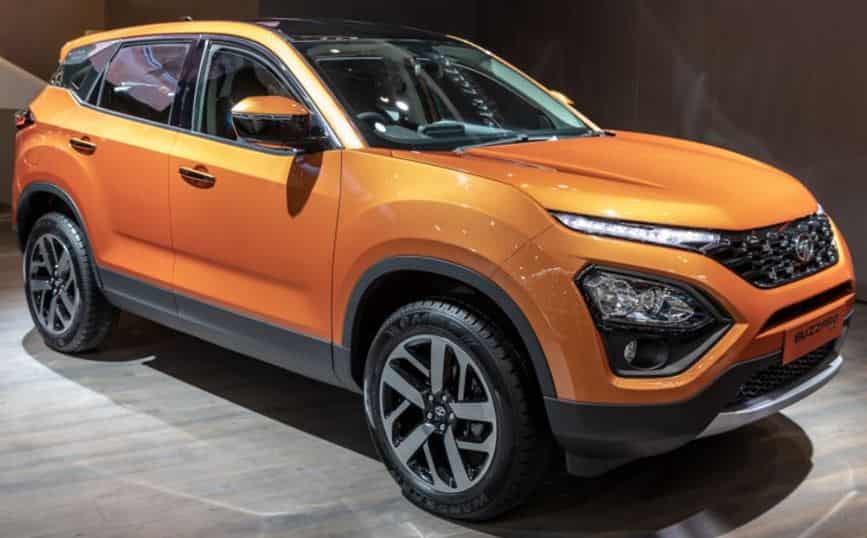 A Crossover is a type of sport utility vehicle (SUV) with Unibody construction. They are also known as also called crossover utility vehicles (CUVs). Crossovers are usually based on a platform given to a passenger car.
Compared to truck-based SUVs, they typically have good internal comfort, a more relaxed ride, better fuel consumption, and lower off-road capability.
Apart from that, there are discrepancies about whether some vehicles are considered crossovers or SUVs. Therefore, the term "SUV" is frequently used as a catch-all for crossovers and compact SUVs.
As of 2006, in the United States, the crossover model included more than 50% of the total SUV market. Citroen C3 Aircross, Volkswagen T-Cross, Kia Stonic, Mazda CX-3, and Seat Arona are the models of crossover.
#18 Truck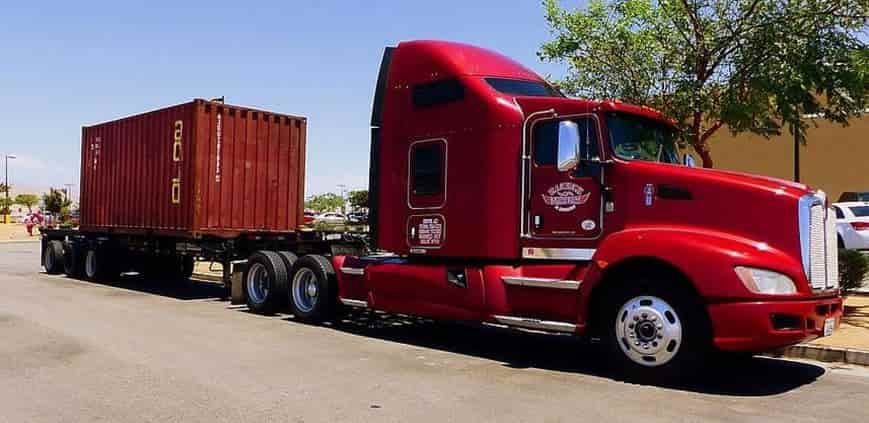 A truck is a motor vehicle produced to transport cargo. Trucks differ greatly in size, power, and shape. Sometimes the truck is also called a lorry. Smaller types may be mechanically related to some automobiles.
Commercial trucks are rather large and powerful and can be configured to be mounted with special equipment, such as refuse trucks, fire trucks, concrete mixers, and suction excavators.
The difference between the truck and tractor is that a vehicle without a trailer or other connection is formally a "truck," and one designed specifically to pull a trailer is a "tractor."
Modern trucks are mostly developed with diesel engines, although small to medium-sized trucks with gasoline engines exist in the US, Canada, and Mexico. Dump Truck, Cement Mixer, Tractor-Trailer, and Flatbeds are the types of trucks.
You might like: How Does A Wankel Rotary Engine Work?
#19 Microcar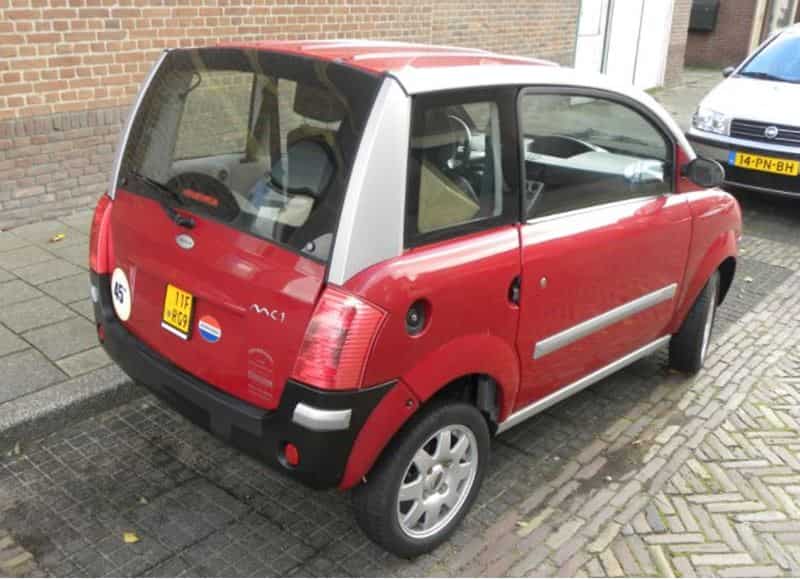 The microcar is a term often used for the smallest size of cars, consisting of three or four wheels and often smaller engines than 700 ccs (43 FVcu). Common types of microcars include bubble cars, bicycle cars, Invacare, quadricycles, and voiturettes, and the Japanese equivalent is the Kei car.
Microcars are usually covered by separate rules from ordinary cars, requiring rest for registration and licensing. Most microcars are powered by petrol or diesel engines, although electric-powered microcars have become more popular in recent years.
Conclusion
That's it. We have discussed all the "types of car body styles" available in this modern automobile industry. But if you still have any questions on this article, you can ask in the comment we will respond to you.
If you like this article, then please share it with your friends. And also, you can download the free PDF file of this article by clicking below.
Finally, subscribe to the newsletter to get notifications of our new posts. It's Free.
You might like to read more in our blog:
Images under common creative license: Wikipedia and Pixabay
Frequently Asked Questions
What are the different types of car body bodies?
Hatchback, Minivan, CUV, Couple, Supercar, Kammback, Cabriolet, Sedan, Campervan, Microcar, SUV, and Roadster are just a few of the numerous car body types.
What is the best type of car body?
Sedans typically offer better handling, performance, affordability, and fuel efficiency. The sedan is the preferred body type for new drivers because it is safer and more versatile.