In this article, you'll learn what are the different types of motorcycles? And their working and applications in current lifestyle are explained with pictures.
Also, you can download the PDF file at the end of this article.
Motorcycle
A motorcycle often referred to as a motorbike or bike, is a two- or three-wheeled motor vehicle. A motorcycle can be designed for various purposes, including transportation over long distances, commuting to work, cruising, participating in sports, and riding off-road.
Riding a motorcycle is an exciting experience. However, there isn't just one type of motorcycle. There are many different types of motorcycles that people choose to ride for a variety of reasons.
A motorcycle can be classified into six groups: standard, cruiser, touring, sports, off-road, and dual-purpose. Sport Touring is recognized as a seventh group or integrated with touring groups. The characteristics and uses of motorcycles are categorized in various ways using different names and systems.
To make sense of it all, I have brought you a list of various types of motorcycles that are popular choices across the globe. The following section explores some of the design and popularity aspects of these motorcycles.
Read Also: 19 Types of Car Body Styles in the Automobile Industry
Types of Motorcycles
The following are the common types of motorcycles found today:
Standard motorcycle
Cruiser
Chopper
Touring
Sport bike
Off-road motorcycle
Motocross
Trails
Enduro bike
Dual-purpose motorcycle
Snowmobile motorcycle
Scooter
Underbone
Moped
Enclosed motorcycle
Tricycle
ATV Motorcycle
Utility
#1 Standard Motorcycle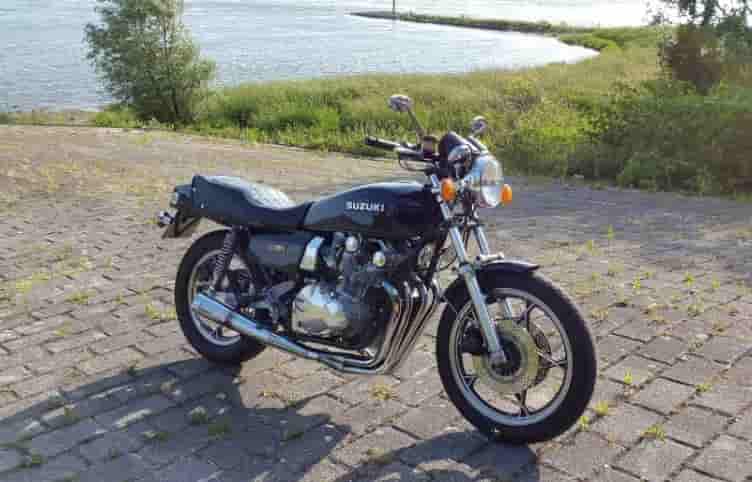 Also known as roadsters, these motorcycles are mainly used for traveling on roads. These are the oldest and most common types of motorcycle styles that manufacturers have been making. Standard bikes have a simple design and are suitable for all purposes.
These motorcycles range from 125cc up to 1,000cc and can be fitted with luggage, a tank bag, and a separate seat. Due to their lack of fairings or windscreens, standards are generally referred to as naked bikes. Standards are particularly suited to beginner motorcyclists, as they are flexible, low cost, moderate engine output, and up-right seating position.
#2 Cruiser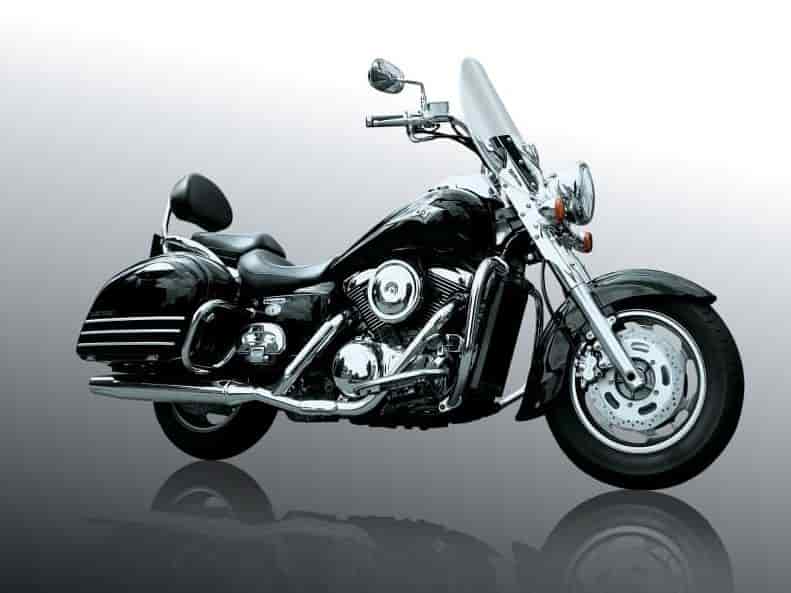 Similarly to hybrid bikes, cruiser bikes have an upright riding position and a large, comfortable seat, making them ideal for casual riding. Some cruisers were built by Harley-Davidson, Indian, and Excelsior-Henderson.
Engine sizes for this motorcycle vary greatly from a small displacement engine of 1,000cc or more, depending on the brand. These bikes usually have wide tires like the balloon and handlebars that are even more upright. Riders place their feet forward and their hands relatively high, erecting themselves or leaning slightly backward.
#3 Chopper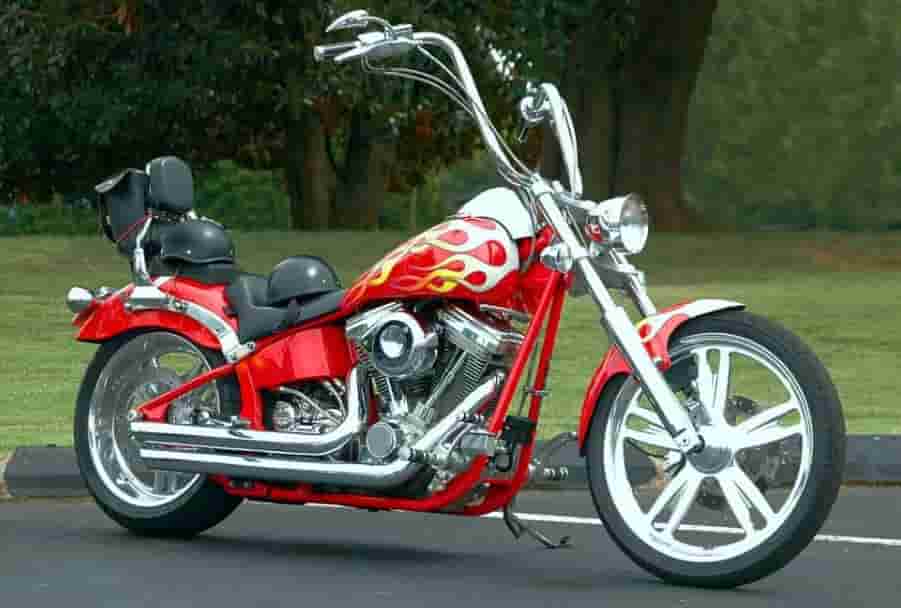 A chopper is a type of motorcycle that uses a radically modified steering angle and taller forks for an elongated appearance. There are two famous examples of chopper motorcycles, the "Captain America" and the "Billy Bike," which are customized Harley-Davidson motorcycles.
In addition to their long front ends, choppers often have extended forks coupled with increased rake angles, hardtail frames (frames without rear suspension), taller or shorter handlebars, long or stretched frames and larger front wheels than stock.
Read Also: 30 Essential Parts of Motorcycle & Their Functions [Pictures]
#4 Touring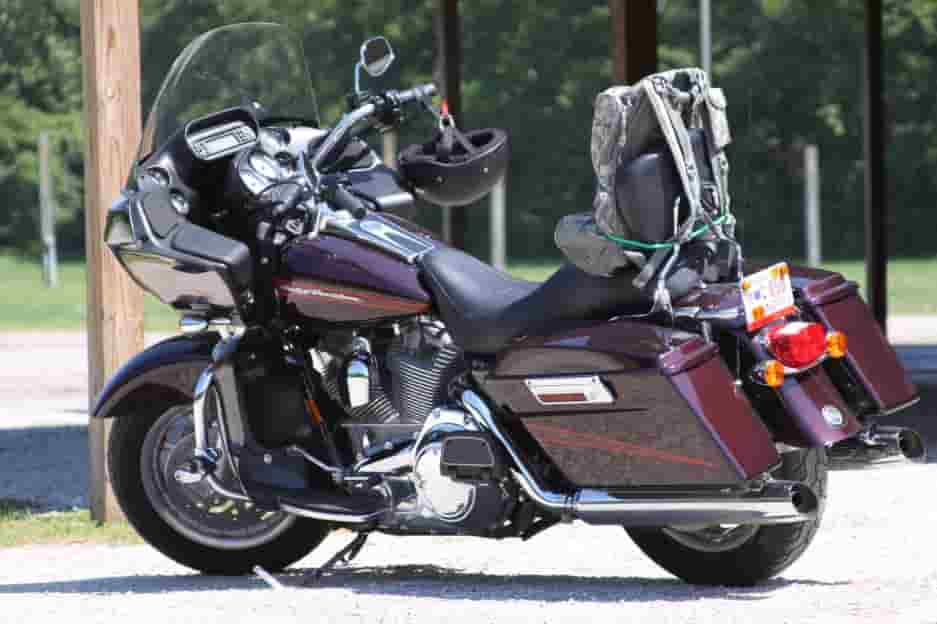 Touring motorcycles are specially designed for long-distance travel. These motorcycles are more comfortable, smoother, and stable and offer far more storage compartments than other bikes. It has the largest fairing to block wind and weather while riding. Bagger, full dresser, full dress tourer, or dresser are common names for touring motorcycles.
It is typical for the engine size of this bike to be large to maintain highway speeds and to carry a lot of gear and clothing. The bike has excellent passenger capacity and is ideal for the huge luggage space segment. Touring motorcycles can travel up to 125 miles on a full tank, while others can go up to 200 miles.
#5 Sport Bike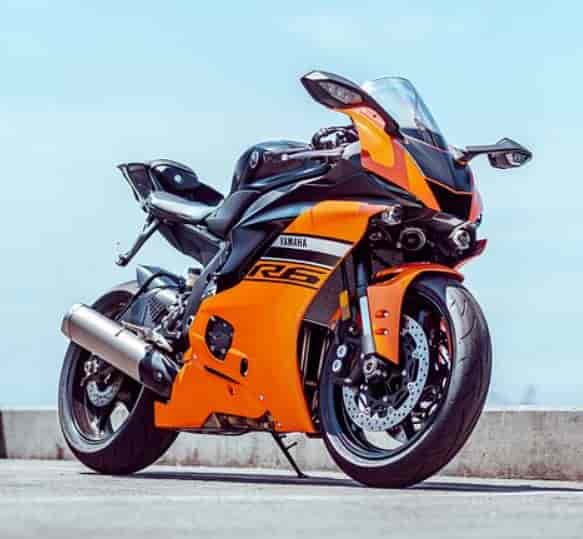 A sport bike is a motorcycle designed and optimized for speed, acceleration, braking, and cornering on race tracks and roads. These motorbikes are generally built with high-performance engines supported within a lightweight frame. Motorcycles are versatile and can be used depending on the rider's fit.
Sport bikes have fairings to cover the engine, with windscreens that help deflect air at high speeds away from the rider, reducing overall drag. They may have footpegs that are both higher and further forward than standard bikes, improving ground clearance for the rider when turning to a prone position.
#6 Off-road Motorcycle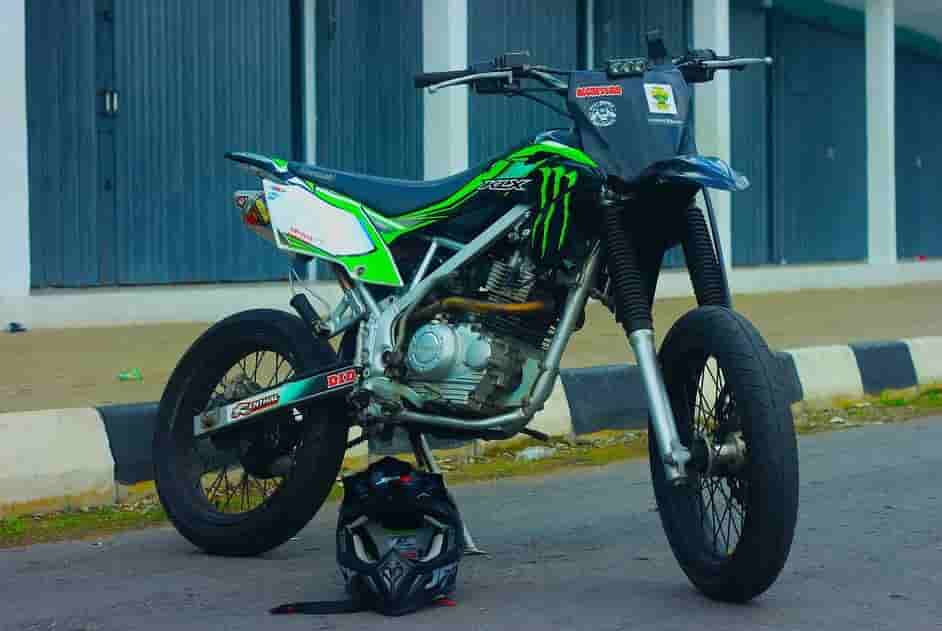 As the name suggests, these motorcycles are specially designed for off-road use. These are best for handling rough terrain with their up-vaped exhaust and high ground clearance. These bikes offer tall seat heights to adapt to deep brush and high suspension that can handle some bumps.
In addition to their off-road performance, they are often built to ride in sand, gravel, river, mud, or snow. The most interesting fact is that they usually don't have any lights or turn signals, so they'll probably be relegated to weekend riding spots. These are mostly lightweight and ready to ride on the back all weekend long.
Read Also: A Complete List of Bike Engine Parts & Their Functions [Pictures]
#7 Motocross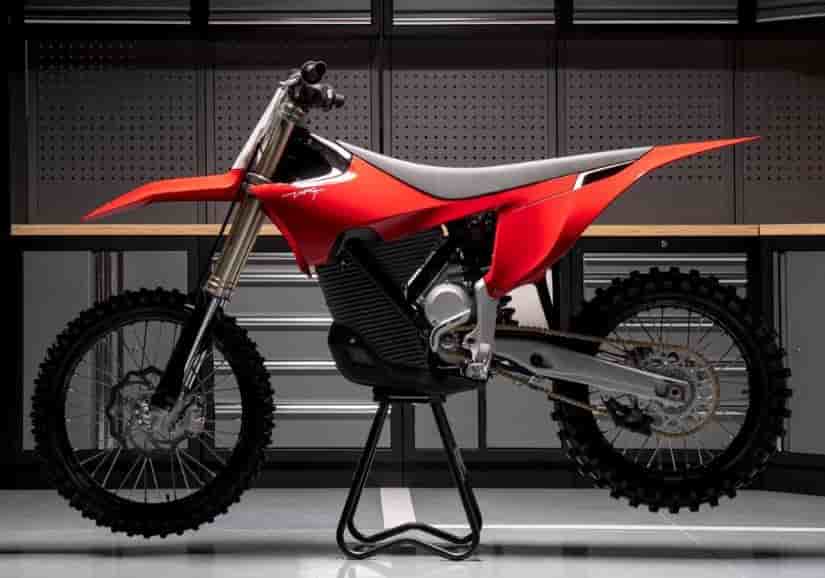 Motocross is a form of off-road motorcycling designed for use in races on short, closed, off-road tracks with various obstacles. These types of motorcycles usually have a small fuel tank for lightness and compactness. It has a long travel suspension that allows riders to take jumps at high speeds.
These motorcycles may run on single-cylinder two-stroke or four-stroke units, varying in size from 50cc to nearly 500cc. These bikes are built to compete in outdoor events with rough terrain and tight turns. Riders can also compete in indoor arenas, which are specially built for this purpose. Kawasaki and Honda are the two most famous motocross bikes.
#8 Trails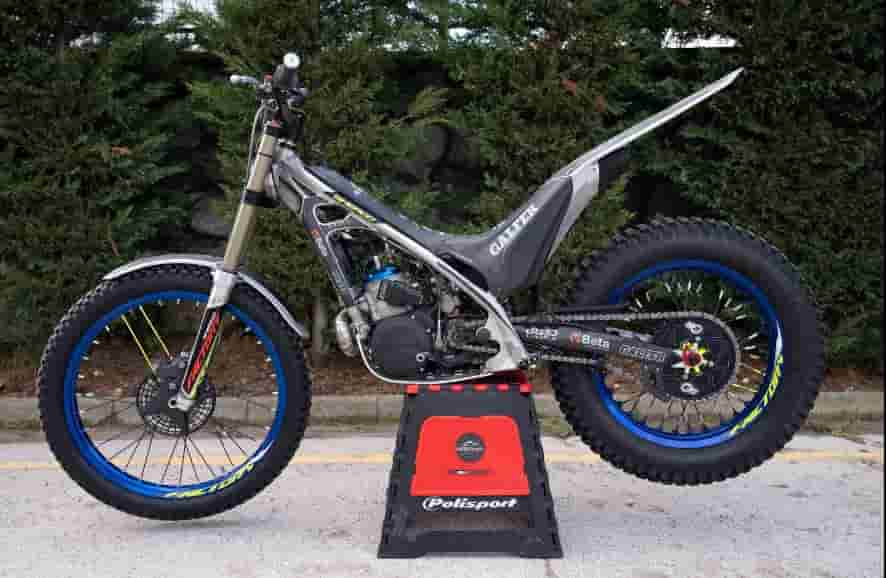 A trail motorcycle is a small motorcycle intended for off-road riding, as with dirt trails. It is the most popular sport bike in the United Kingdom and Spain, although it has participants worldwide. These bikes are mainly used to test balance skills and accuracy rather than speed.
A trails bike focuses on low weight and crisp throttle response, typically having a small engine (125cc to 300cc) with a two-stroke motor. During the trail, the rider stands on the footpegs so that the trail bike will have only a half seat or no seat. This bike's fuel tank is tiny, giving a very limited range.
#9 Enduro Bikes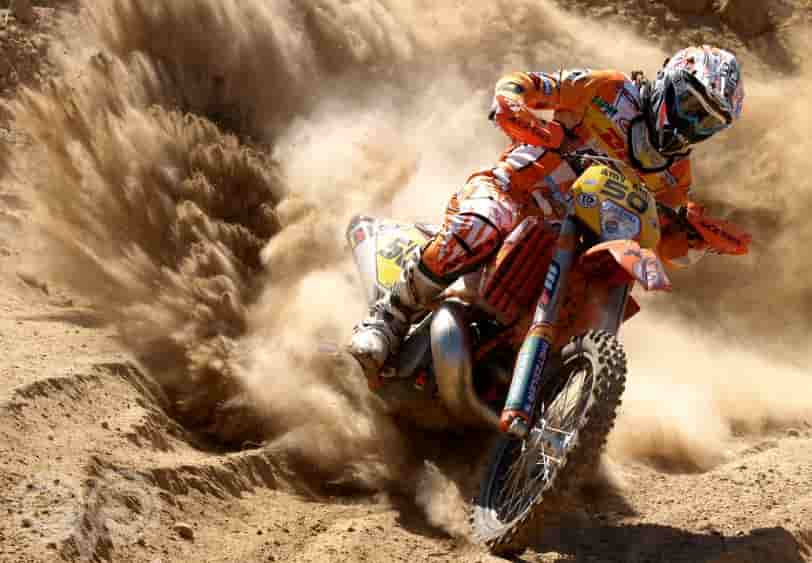 An Enduro motorcycle is a modified version of a trial motorcycle and motocross. It is an off-road racing motorcycle used in enduros, which are long-distance cross-country trails used in time trial competitions.
The bike features a huge gas tank, an engine tuned for reliability and longevity, and a sump protector. Enduro motorcycles have lengthy travel suspensions and are known to be durable over long distances. It is usually fitted with a single cylinder 2-stroke between 125cc or 360cc. It can also be equipped with a 4-stroke 195cc or 650cc.
Read Also: What's the Difference Between Internal & External Combustion Engines?
#10 Dual-purpose Motorcycle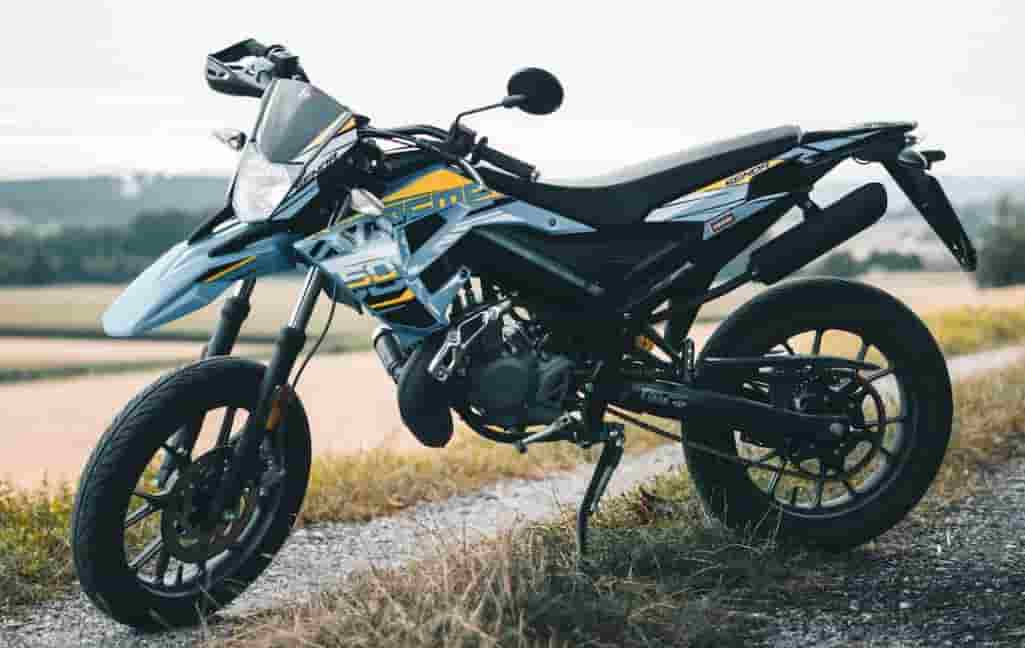 A dual-purpose motorcycle is a type of motorcycle designed for both on- and off-road usage. Their chassis is usually based on a dirt bike, but they have lights, mirrors, signals, and instruments that make them legal on public roads.
They have a higher center of gravity and seat height than other road bikes, which allows for good suspension travel on rough surfaces. They usually have limited storage options but can be outfitted with extra bags to carry some gear for a nice weekend camping adventure. The best part is that you can even go on long trips with this motorcycle.
#11 Snowmobile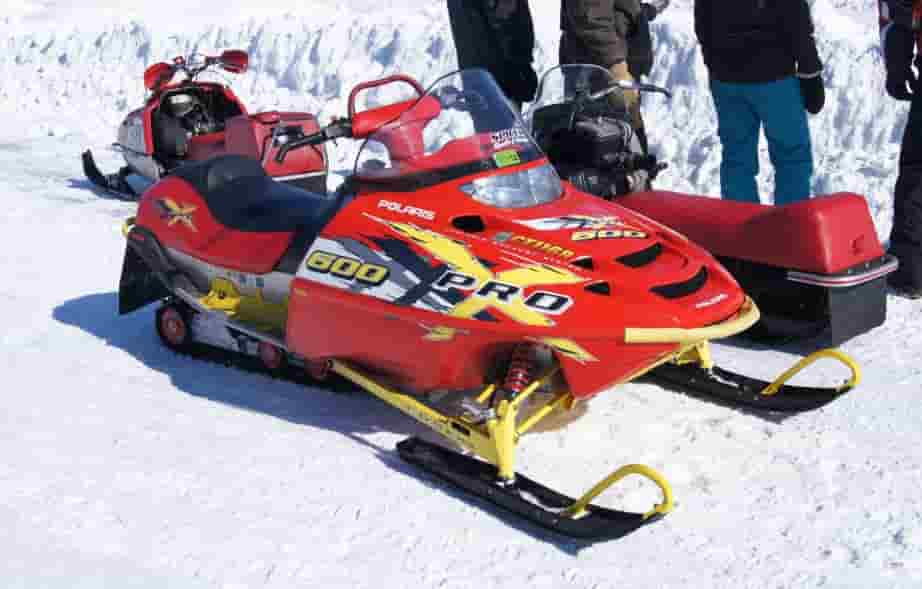 Also known as a ski-doo, it is a motorized vehicle designed for winter travel and recreation on snow. Since it runs on snow and ice, it does not require a road but can run on most open terrain. Today, snowmobiling has become a sport many people have taken up as a hobby. Early snowmobiles were powered by four-stroke and air-cooled engines.
Now, it has been replaced by lighter and more powerful two-stroke gasoline internal combustion engines. Since 1990, most snowmobiles are only designed to accommodate one person; older models could accommodate two people. These types of motorcycles usually have no enclosures except a windshield.
#12 Scooter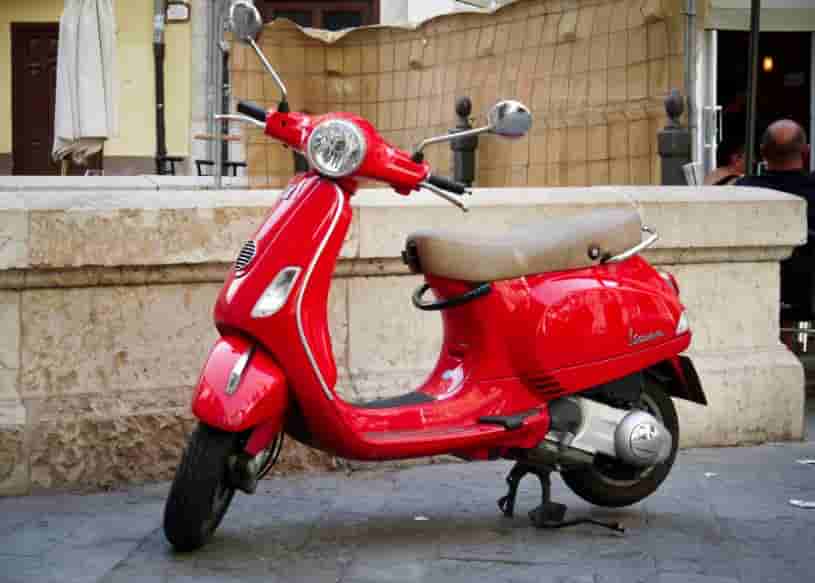 Scooters are motorcycles with an underbone frame, a seat, and a platform for the rider's feet that emphasize comfort and fuel efficiency. Scooter engine sizes are smaller than motorcycles, 50–850 cc (3.1–51.9 cu in). They have fully enclosed frames which makes them cleaner and quieter than motorcycles, as well as a lot more storage area.
These types of motorcycles are popular for personal transportation partly because they are more affordable, easier to drive, and more convenient to park. Modern scooters have automatic clutches and continuously variable transmissions (CVTs). They feature a short fairing with limited storage and have smaller wheels than motorcycles.
Read Also: Types of Car Headlights and Their Uses [When & How to Use Guide]
#13 Underbone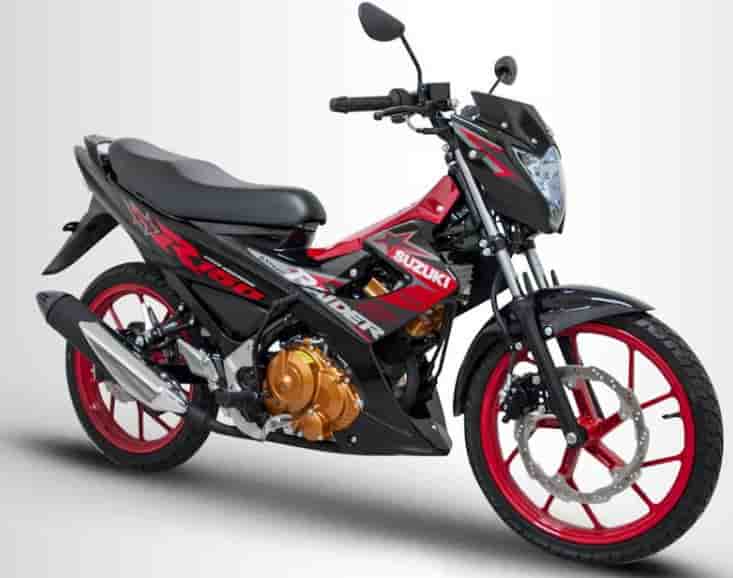 An underbone uses structural tube framing with an overlay of plastic or non-structural body panels, which act as both the vehicle's structure and bodywork. They differ from scooters by their larger wheels and the use of footpegs instead of floorboards.
These types of motorcycles often include a gear shifter with an automatic clutch. The underbone could feature tube framing along with a fuel tank and fitted splash guard, while wheel dimensions, engine layout, and power transmission remain similar to the conventional motorcycles. Unlike traditional motorcycles, underbones are primarily famous in Asia and Greece.
#14 Moped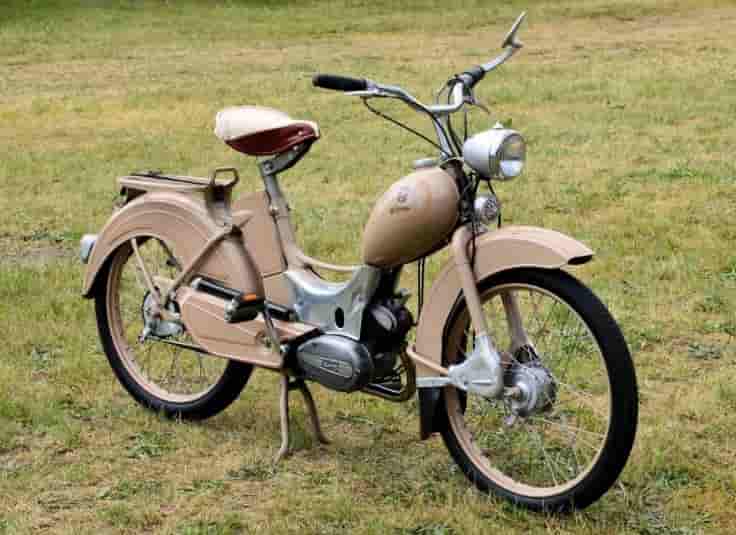 Surprisingly, a moped is technically different from a scooter. A moped is a type of small motorcycle equipped with a small two-stroke engine (up to 50ccs, but sometimes an electric motor) and a bicycle drivetrain, and motive power may be supplied by both the engine and the rider.
They are rarely found in the United States and are referred to as 'vintage.' Mopeds are generally subject to less stringent licensing requirements than larger-engined bikes and are popular as very cheap motorbikes with pedals that don't seem to work. It offers minimal to no storage and has limited or no fairings to block wind and weather.
#15 Enclosed Motorcycle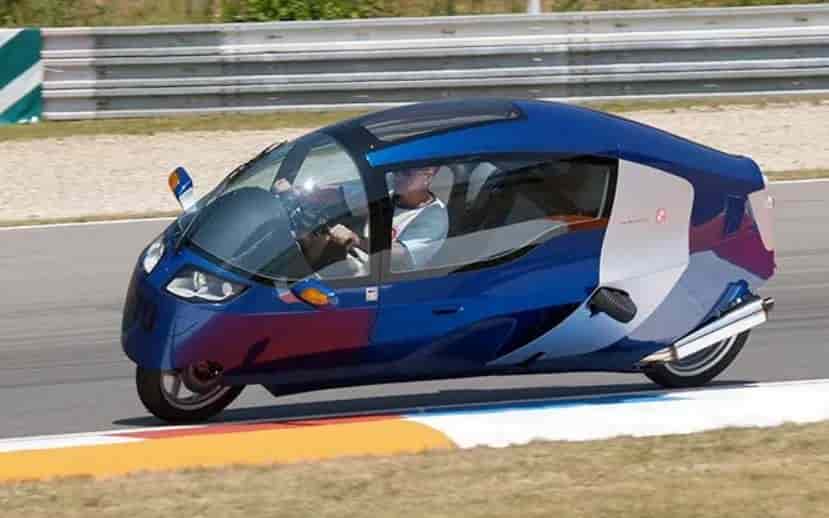 A cabin motorcycle is a type of motorcycle that is either fully or semi-enclosed. In the 1920s, they first appeared in Eastern Europe, known as dalniks. Fully enclosed non-production motorcycles, such as the NSU Delphin III, used for land-speed record-breaking attempts, are known as streamliners.
Cabin motorcycles and streamliner motorcycles are categories of enclosed motorcycles. Recent examples include the Quasar, powered by a Reliant Robin engine, and the Pervez range, primarily powered by BMW's K Series engines.
Read Also: Important Parts of Bicycle & Their Functions
#16 Tricycle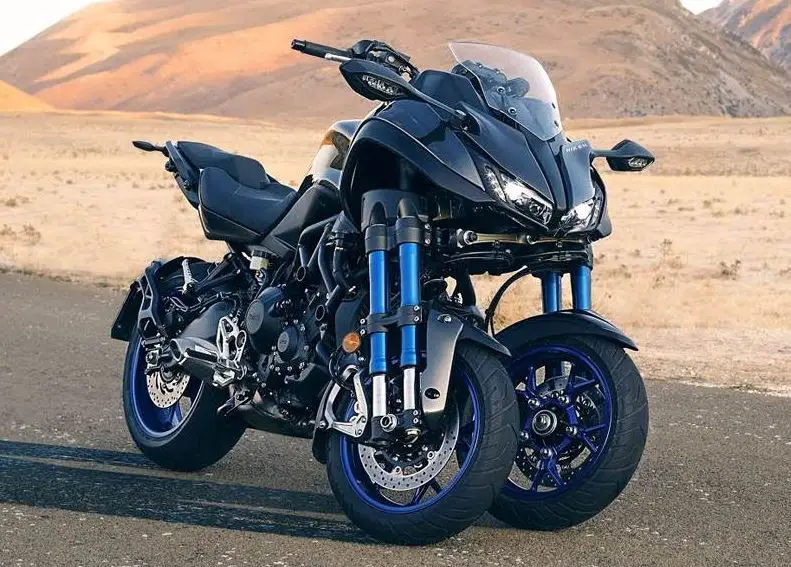 Also known as a trike motorcycle, it is a three-wheeled vehicle built based on bicycle or motorcycle technology and powered by an electric motor, motorcycle, scooter, or car engine. Some brands of tricycle motorcycles treat them as motorcycles for registration or licensing purposes.
Tilt tricycles keep all three wheels on the ground when they lean to drive. This includes bikes such as Honda's Gyro range, all of which have a front wheel that tilts and a pair of rear wheels that do not tilt. The Piaggio MP3 has two front wheels and one rear wheel, all are inclined. Yamaha Niken is also a tilt tricycle, but the track width is smaller, allowing it to be considered a motorcycle.
#17 ATV Motorcycle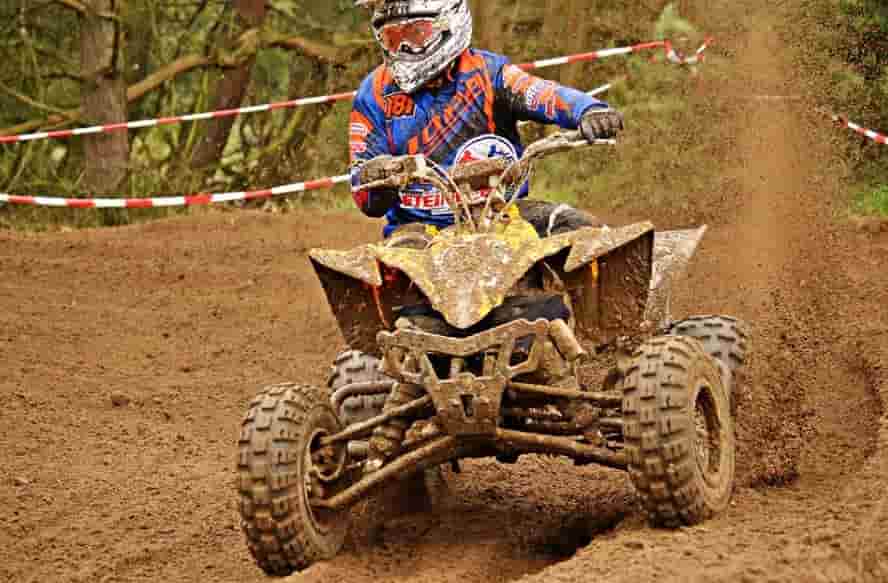 Also known as a quad bike or light utility vehicle, it is a type of motorcycle that runs on low-pressure tires with an extended operator seat with handlebars for steering control. As the name suggests, it is built to travel over a variety of terrain than most other vehicles.
ATVs are generally intended for use by a single operator, although some models have been developed for use by an operator and a passenger, known as tandem ATVs. The rider sits and steers these vehicles like a motorcycle, but the extra wheels give more stability at slower speeds. Engine sizes for ATVs range from 49 to 1,000cc (3.0 to 61 cu in).
#18 Utility Motorcycles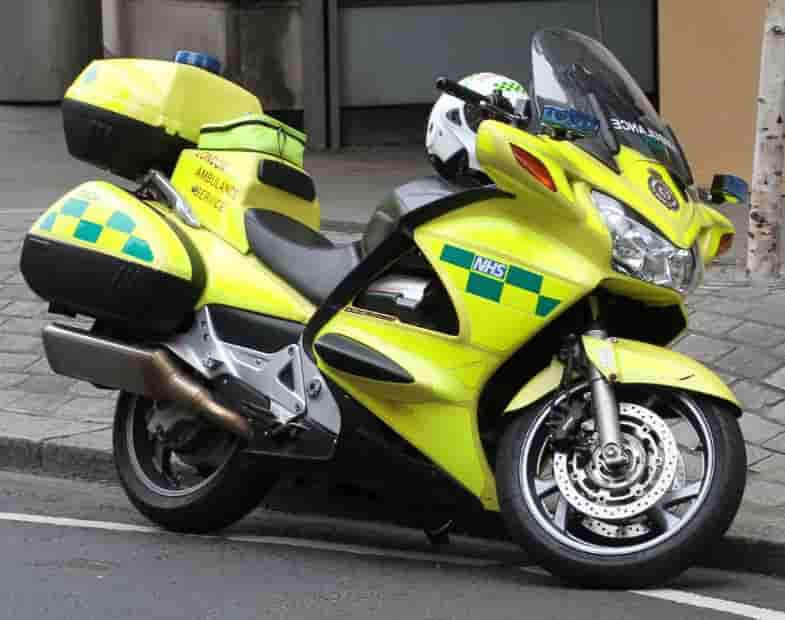 Many motorcycles are specially designed for specific jobs, such as ambulances, blood bikes, fire and military services, as well as delivery services, such as pizza delivery. In the early 1960s, specialized motorcycles were developed for use on farms with Mountain Goats.
The Motocrotte was used in Paris in the 1980s and 1990s to collect dog waste with vacuum suction. It was still in use in other French cities as of 2016. Besides that, a derny is a motorized bicycle used for motor-paced cycling.
Closing It Up
That's it. Thanks for reading. I hope I have covered everything about "Types of Motorcycles." It would be helpful if you could let me know if there was anything I missed or if you have any doubts about anything I wrote. Please share this article with your friends if you find it interesting.
Want free PDFs direct to your inbox? Then subscribe to our newsletter.
Download PDF of this article:
You might like to read more in our blog: