In this article, you'll learn what are the different types of cycles? And their working and applications in current lifestyle are explained with pictures.
Also, you can download the PDF file at the end of this article.
What is a Cycle?
The bicycle or bike is a human-powered vehicle with two wheels arranged in a tandem arrangement. It is propelled by pedaling, and the rider sits on a saddle while controlling the front wheel with handlebars.
People use bicycles for transportation, exercise, and leisure, and they also use them for commuting. In a variety of sports, including road racing and mountain biking, bicycles are used. Since they don't emit any emissions and don't require any fuel, bicycles are a fuel-free and economical mode of transportation.
Europeans first used bicycles in the 19th century. Over 1 billion people existed with bicycles at the start of the twenty-first century. These figures vastly outnumber the number of automobiles produced, both in terms of total production and the number of distinct models.
Apart from this, this article provides an overview of different types of bicycles, categorized by use; the number of riders; type of frame or construction; gearing; sport; type of propulsion; and position of the rider.
So let's get started.
Read Also: 30 Main Parts of Bicycle & Their Functions [Names & Pictures]
Types of Cycles
Following are the important types of cycles:
Road bike
Hybrid bike
Mountain bike
Single gear cycle
City bicycle
Fat bike
Folding bike
Touring bike
BMX bike
Electric bike
Recumbent bike
Cruiser cycle
Cyclocross bike
Time trail bike
Tandem bike
Utility bike
Go-kart bike
Tricycle bike
Companion bike
Side by side bike
#1 Road Bike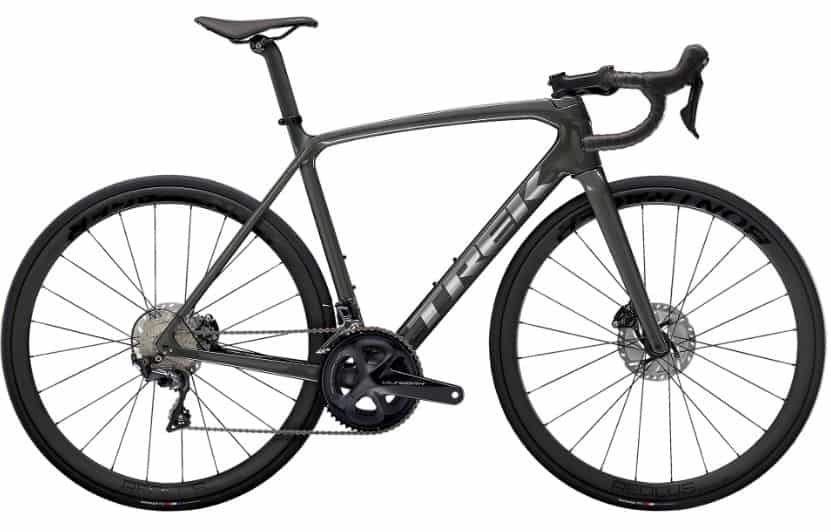 Road bikes are frequently referred to as racing bicycles because they are primarily made for professional cyclists. In cycling, road bicycles refer to bicycles that are designed for speedy travel on paved roads.
These bicycles have a short wheelbase, a low bottom bracket, and a steep headtube that enable quick responses from the rider. Because it is made of carbon fiber or aluminum, the bicycle is very lightweight. Additionally, the bike has a low center of gravity that makes it easy to turn.
#2 Hydraulic Bike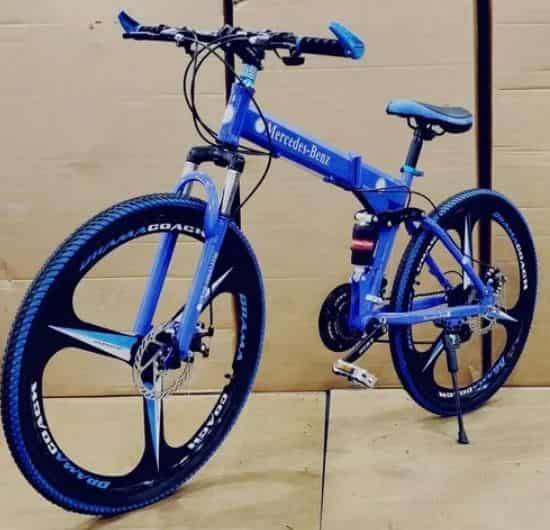 A hybrid bicycle is essentially a collaboration of a road bike and a mountain bike. A hybrid bicycle is great for long-distance touring and fitness. Most hybrid bikes adopt the straight, flat handlebars and upright seating position of a mountain bike, which many cyclists find natural and comfortable.
New cyclists, casual riders, commuters, and kids all enjoy them for their stability, comfort, and simplicity of use. Hybrid bicycles come in a large selection and are readily available. For tarmac riding, some bikes have narrower tires and a rigid fork, while others have wider tires and a suspension fork.
Read Also: 18 Different Types of Motorcycles and Their Uses [Names & Pictures]
#3 Mountain Bike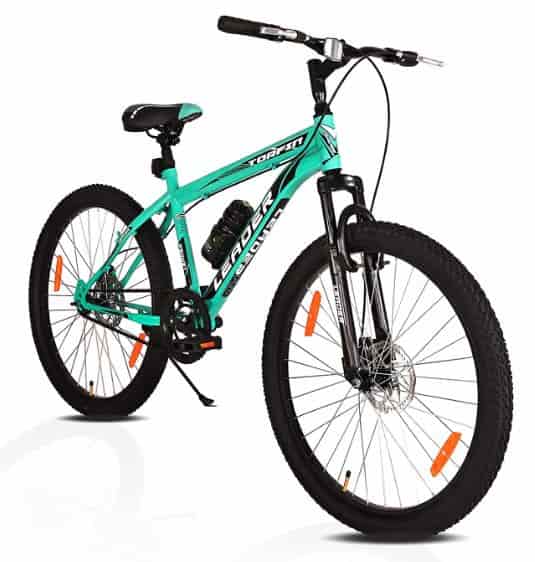 The mountain bikes can be used on any type of terrain, including off-road, unpaved roads, uphill or downhill, etc. Mountain bikes are lighter, more complex, and less efficient on smooth surfaces because they incorporate features designed to enhance durability and performance in rough terrain.
Additionally, these kinds of cycles have a broad range of gearing that gives riders a choice of gears while riding on flat or steep terrain. There are typically two types of mountain bikes: the hardtail (front suspension) and the dual suspension model (front and rear suspension).
#4 Single Gear Cycle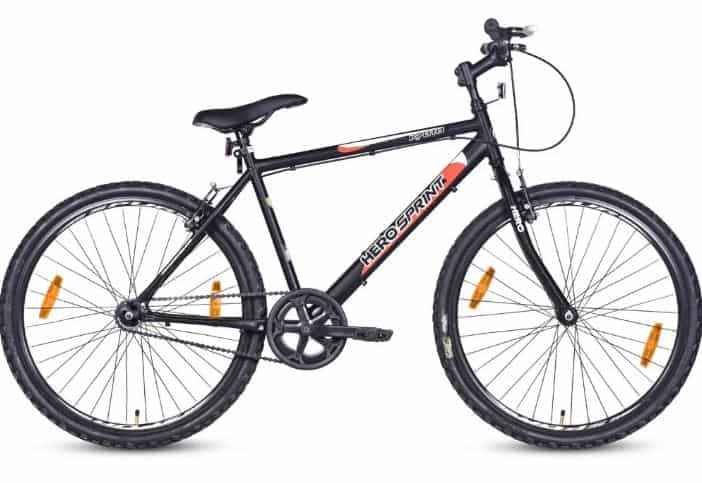 Single-gear cycles, as the name suggests, have just one gear arrangement. These bicycles lack hub gearing, derailleur gears, or any other mechanisms for adjusting the gear ratio. With this, you can ride without worrying about gear changes; just pedal quickly to go faster and vice versa.
Modern single gear bicycles come in a variety of styles, including BMX bikes, the majority of children's bikes, cruiser-style bikes, vintage commuter bikes, unicycles, track racing bikes, fixed-gear road bikes, and single-speed mountain and cyclocross bikes.
Read Also: A Complete List of Bike Engine Parts [Names & Pictures]
#5 City Bicycle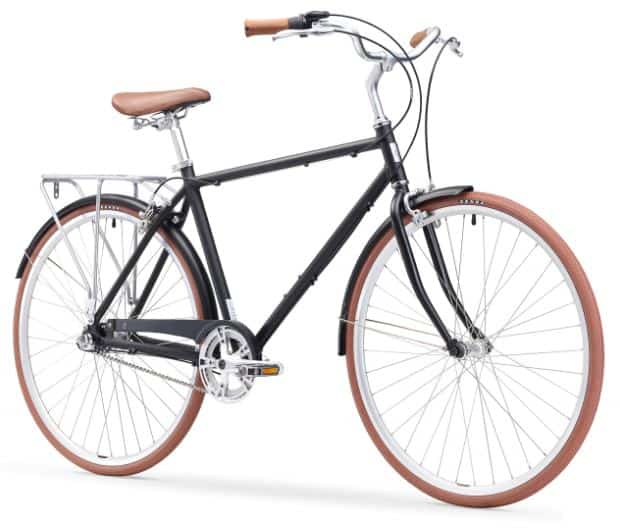 City bikes also referred to as urban or commuter bikes are made for riding within cities and short commutes. These bikes have a straightforward frame geometry and a raised handlebar. With this design, you can ride upright, which is very comfortable for the rider.
Additionally, the bikes have large seat that improves riding. A lot of the hybrid bike's features are incorporated into city bikes, along with features that make getting around the city much simpler. In addition, there are comfortable city bicycles designed specifically for women.
#6 Fat Bike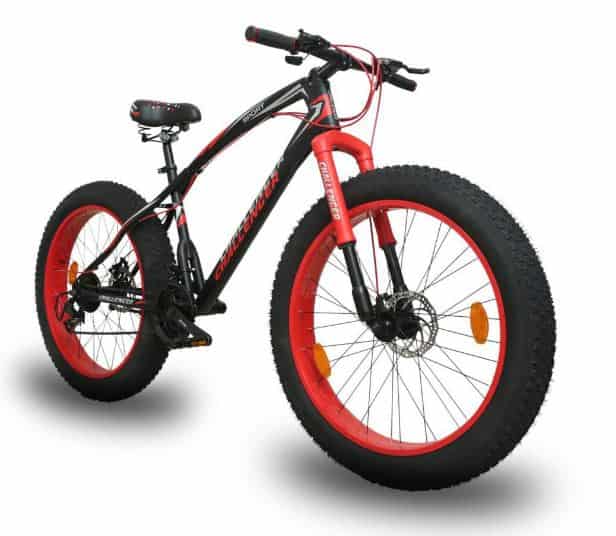 A fat bike is an off-road bicycle designed to fit oversized tires with rims 2.16 inches (55 mm) or wider. The tires are typically at least 3.8 inches (97 mm) in diameter. In order to give the rider more traction and cushioning, wide tires are necessary for these types of cycles.
It is typically built to operate under low ground pressure to enable riding on softer, more unstable surfaces like snow, sand, bogs, and mud. There are many types of fat bikes on the market today, but a lot of them involve a frame with wide forks and stays to accommodate the wide rims and tires fitted on them.
Read Also: 30 Essential Parts of Motorcycle & Their Functions [Names & Pictures]
#7 Folding Bike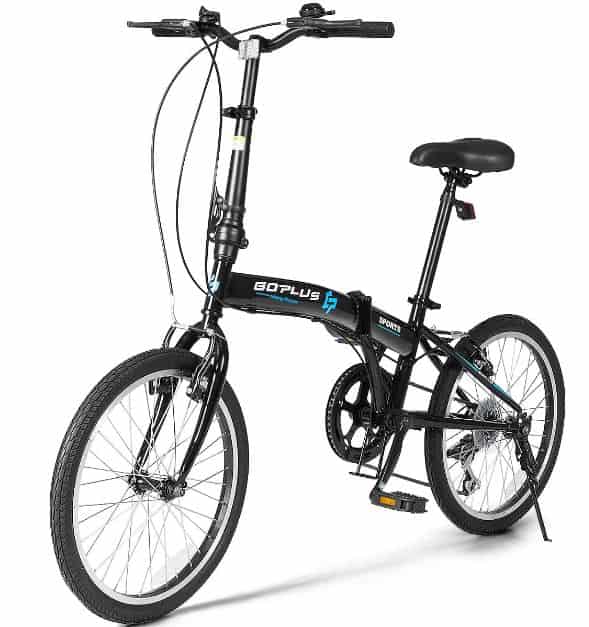 Unlike traditional bicycles, folding bicycles can be folded up and stored easily. Therefore, it can be stored in a large suitcase and transported as luggage wherever you like. Folding cycles are the best if you don't have enough room at home.
There are different folding mechanisms, and each one offers a unique folding speed, folding ease, compactness, ride, weight, durability, and price. There are some drawbacks to these bikes, including their high price, difficulty in assembling, and lack of suspension.
#8 Touring Bike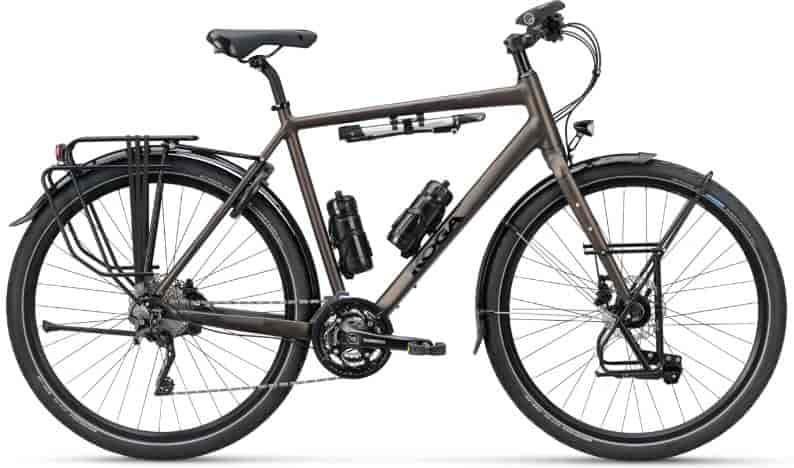 A bicycle that has been modified or designed to handle bicycle touring is referred to as a touring bicycle. These types of cycles are created specifically for paved roads. These bikes, which resemble conventional road bikes almost exactly, can be used for long-distance bike tours.
They provide good durability and are enjoyable for self-supported long-distance riding. These bikes can be made robust, comfortable, and capable of carrying heavy loads with special features like a long wheelbase, flexible frame materials, heavy-duty wheels, and multiple mounting points.
Read Also: 12 Different Types of Gears and Their Applications [Explained]
#9 BMX Bike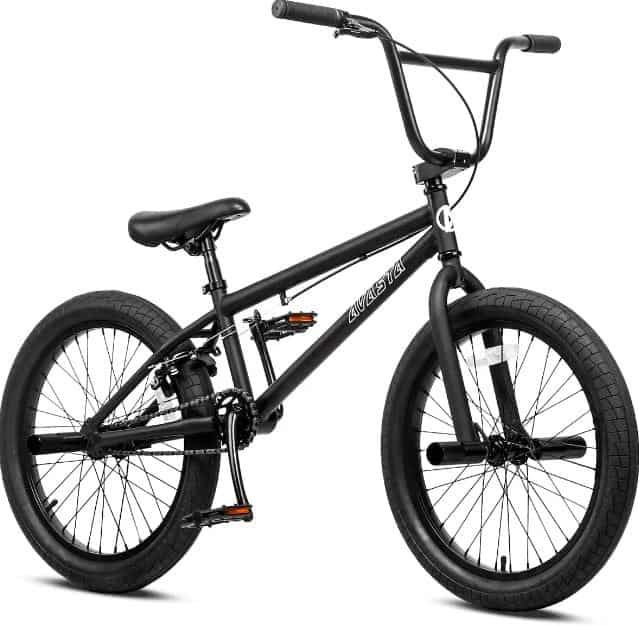 A BMX bike is an off-road sport bicycle typically used for racing or stunt riding. Depending on the preferred riding style, BMX bikes frequently need a designated area, such as a skate park or a pump track, and are less suitable for riding on roads.
Due to its uncomfortable frame and shorter wheelbase, this bicycle is not suitable for commuting. Despite being small, the bikes are durable and can support an average adult's weight while performing the stunts.
#10 Electric Bike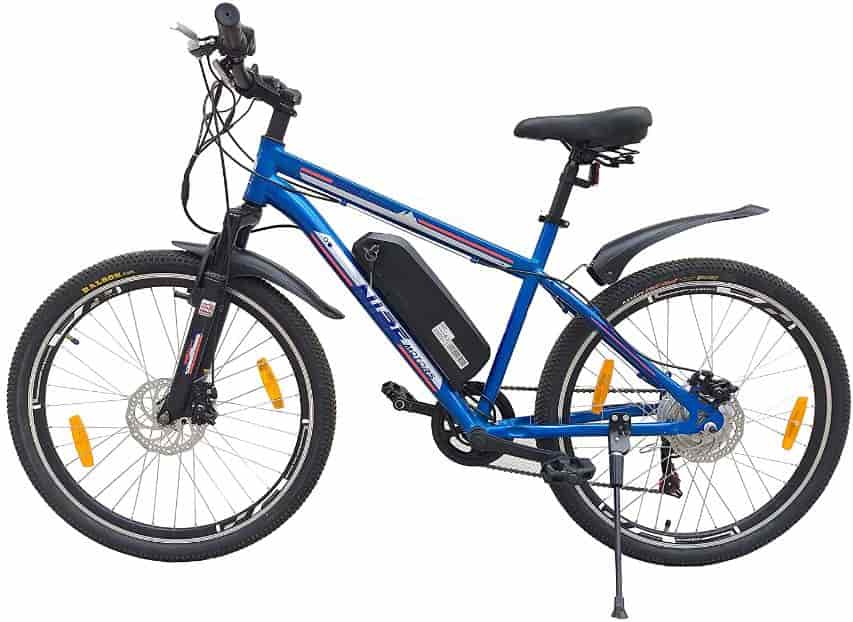 Electric bicycles are bicycles that have an electric motor integrated into the frame that assist in propulsion. Due to their incredible features, electric bicycles are increasing in popularity around the world.
It comes with a battery that can be charged and is covered by a brand warranty, so no worries about it. E-bikes come in a variety of styles, but they can be broadly divided into two groups: those that add throttle and incorporate moped-like functionality and those that assist the rider's pedal power.
Read Also: What are the Different Types of Car Dashboard Lights: What Do They Mean?
#11 Recumbent Bike
Recumbent bicycles are also called non-traditional bikes since their riders sit in a relaxed reclining position. The majority of recumbent riders select this style of design for ergonomic reasons because it comfortably distributes the rider's weight over a larger area while supporting the rider's back and buttocks.
When riding this bicycle, it feels like a chair. Recumbent bikes come with two, three, or four wheels, and the steering can be located either above or below the seat. Recumbent bikes frequently suffer from the inability to stand up while pedaling up hills due to their shape and design.
#12 Cruiser Bike
Typically, it is a bicycle with a single-speed drivetrain, straightforward steel construction, balloon tires, upright seating, and expressive styling. It is a cruiser bike that is used for leisurely rides around the neighborhood and in town.
Although cruisers are very stable and simple to ride, they tend to be slow due to their heavy weight and balloon tires, which makes them popular among casual cyclists and tourists. It frequently has supportive seats that enable relaxed seating positions and an internal gear-driven rear hub that simplifies maintenance.
Read Also: A Complete List of Car Body Parts [Names & Pictures] Explained
#13 Cyclocross Bike
A bicycle made especially for the demands of a cyclocross race is known as a cyclo-cross bike. These are intended for terrains like gravel and grassy roads with some paved and unpaved sections in between.
These bikes are typically used in cyclocross races that are held on dirt trails with a variety of obstacles and stoppages placed at strategic locations. Similar to other bicycles, cyclocross bikes have a frame geometry that is more like a mountain bike than a road racing bike.
#14 Time Trail Bike
A time trial bicycle, also referred to as a TT bike, is a kind of road bike created especially for time trial competitions. It has a unique riding position that helps reduce wind resistance and is generally designed for speed and aerodynamics.
In addition to the aerodynamic frame and deep-section wheels, the handlebars are frequently lowered and placed closer to the rider. There are individual and team time trials in road cycling and triathlon where riders race against the clock. Time trial bikes are used in both of these events.
Read Also: 11 Types of Braking System in Automobile Vehicles [Picture]
#15 Tandem Bike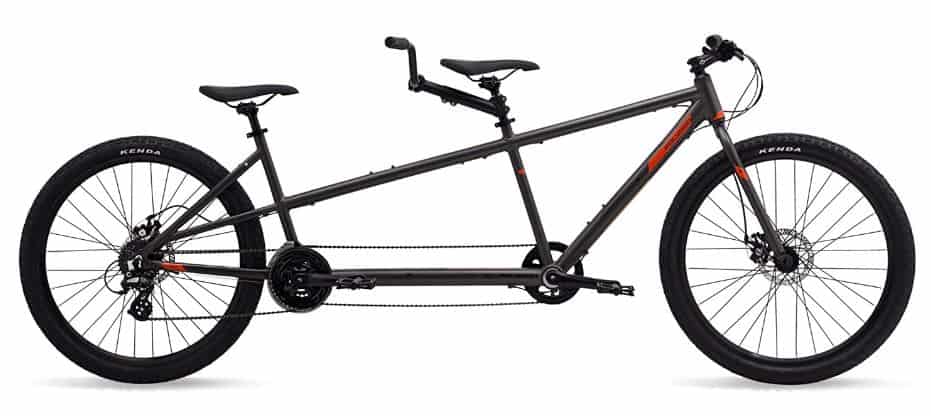 A kind of bicycle called a tandem or twin is made to be ridden by two or more people. It has a frame with two seats and two pedal sets, enabling multiple riders to pedal at once. Tandem bikes are typically used by couples who want to enjoy riding together or by blind individuals paired with sighted individuals.
Tandem bikes are an enjoyable and practical way for groups of people to travel together. They are available in various styles, including road, mountain, and touring. Tandem racing is an activity, and tandems can travel at speeds greater than the same riders on single bicycles.
#16 Utility Bike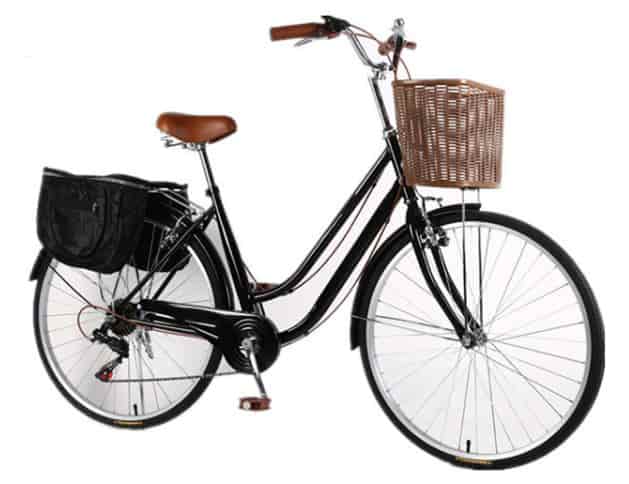 Instead of being used for sport or recreation, a utility bicycle is one that is made for everyday transportation. This bicycle is distinguished by its robust frame, useful accessories, and comfortable riding position.
Utility bikes are frequently used for transportation, errand running, cargo carrying, and dropping off and picking up kids from school. Typical features include chain guards to keep clothing clean, mudguards to protect against mud and spray, kickstands for easy parking, and racks to carry groceries.
Read Also: 12 Different Types of Car Headlights [When & How to Use Guide]
#17 Go-kart Bike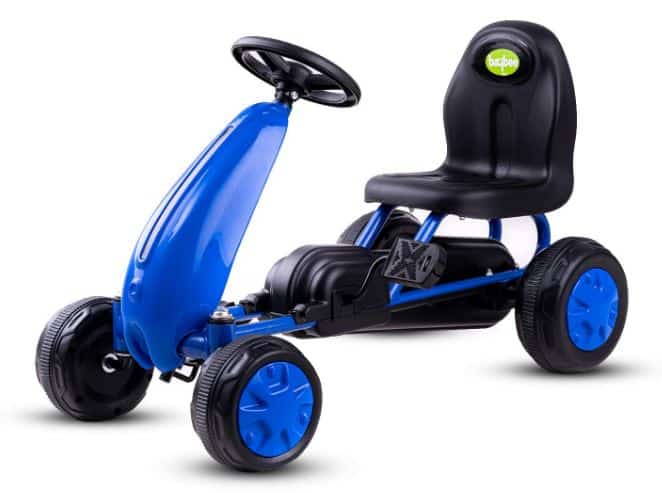 A pedal go-kart or go-kart bicycle is a specific kind of bicycle that is made to look and operate like a go-kart. The typical features include a small, open frame, a low-slung seat, and a set of pedals for propulsion.
Children are typically the target audience for go-kart bicycles, which offer them a fun and engaging way to play and exercise. Some models include hand brakes, adjustable seats, and sturdy construction, while others feature a variety of sizes and styles.
#18 Tricycle Bike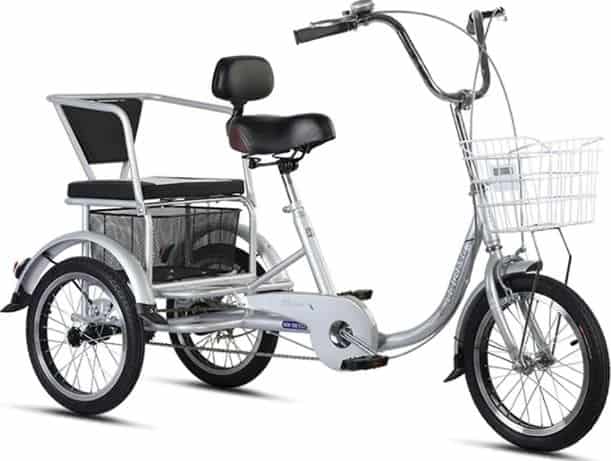 A tricycle bicycle has three wheels and offers more stability and support than a standard bicycle. Children, the elderly, and people who have balance problems or other disabilities frequently use these bicycles.
Some tricycles additionally feature a cargo area or basket for carrying items. These types of cycles are available in various styles, including electric-assist, utility, and recreational models. They also provide a safe and comfortable riding experience for those who might have trouble maintaining the balance needed to ride a traditional bicycle.
Read Also: 19 Different Types of Car Body Styles [in Automobile Industry]
#19 Companion Bicycle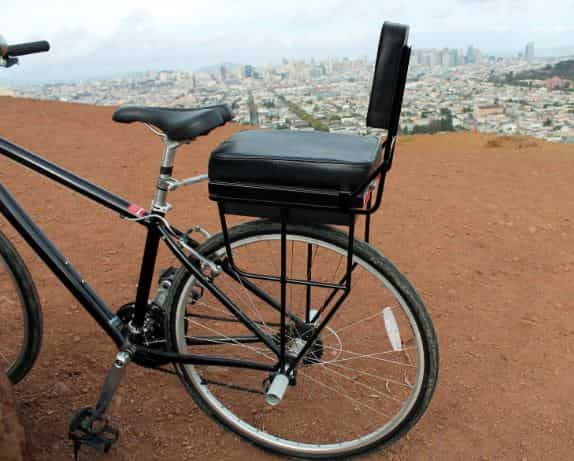 A companion bicycles are special types of cycles that can carry two people, typically one in the front and one in the back. These bicycles are frequently used for transportation as well as for leisure and recreational riding.
In terms of design, companion bicycles can be arranged in a variety of configurations, such as tandems or side-by-sides, and can also be categorized according to their style, such as touring or cargo bikes.
#20 Side-by-side Bike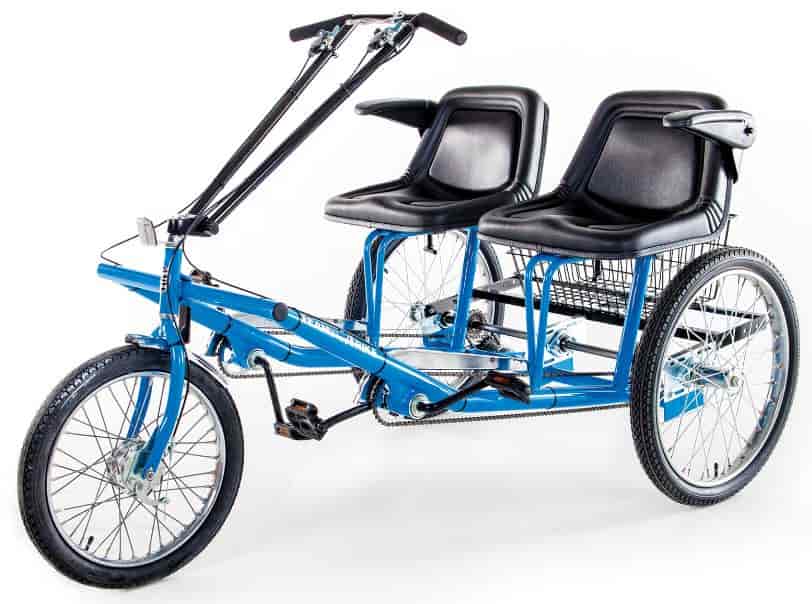 A side-by-side bicycle, also known as an "independent" or "doubles" bicycle, is the name given to a type of bicycle in which the owner and passenger sit directly next to each other on a single frame, as opposed to one person in front of the other, as with tandem bicycles.
Bicycles that ride side by side offer a more social and interactive riding experience. Since each rider sees the other as he or she rides, the ride becomes even more social and interactive. There are many uses for these types of cycles, including recreational riding, leisurely trips, and sightseeing tours.
Closing It Up
That's it. Thanks for reading. I hope I have covered everything about "Types of Cycles." It would be helpful if you could let me know if there was anything I missed or if you have any doubts about anything I wrote. Please share this article with your friends if you find it interesting.
Want free PDFs direct to your inbox? Then subscribe to our newsletter.
Download PDF of this article:
You might like to read more in our blog: