This article will teach you about the different types of plumbing tools and their uses. How and when to use them? All are explained with pictures. 
You can also download the PDF file of this article at the end of it.
What Are Plumbing Tools?
Any system that distributes liquids for a variety of purposes is referred to as plumbing. In plumbing, fluids are transported using pipes, valves, plumbing fixtures, tanks, and other equipment.
The most typical uses of plumbing include waste removal, potable water delivery, and heating and cooling (HVAC), but they are not limited to these applications.
Plumbers frequently encounter some various difficulties when providing services to homeowners, including squeezing through tight spaces, avoiding potential health risks, and other difficulties.
Plumbing is a challenging job for any plumber, whether you are a residential plumber or a commercial plumber. These jobs require the right tools and a certain skill set to be successful. Here we will look at the 25 most useful tools that plumbers should use while on the job to ensure a successful project.
So let's get started.
Read Also: 25 Different Types of Electrician Tools and Their Uses [Names & Pictures]
Types of Plumbing Tools
There are several essential tools that every plumber should have, which are listed below:
Plumbing tools for pipe work

Hacksaw
Hole saw kit
Mole grip
Tubing cutter
Plumber's torch
Thread sealing tape
Pliers
Press fitting system
Bucket
Ratcheting pipe threader set

Plumber's wrenches

Adjustable wrench
Pipe wrench
Basin wrench
Faucet key
Internal pipe wrench
Torque wrench

Drain cleaning tools for plumbers

Plungers
Hand auger
Snake machine
Hydro jetting machine
Drain inspection camera

Safety tools for plumbers

Drain cleaning gloves
Goggles
Flashlights
Heat shields or pads
Plumbing Tools for Pipe Work
If you're a plumber, your list of plumbing tools probably includes a lot of equipment that makes working with pipes easier. Various tools and techniques are available to plumbers today for repairing, replacing, and installing piping in tight spaces.
#1 Hacksaw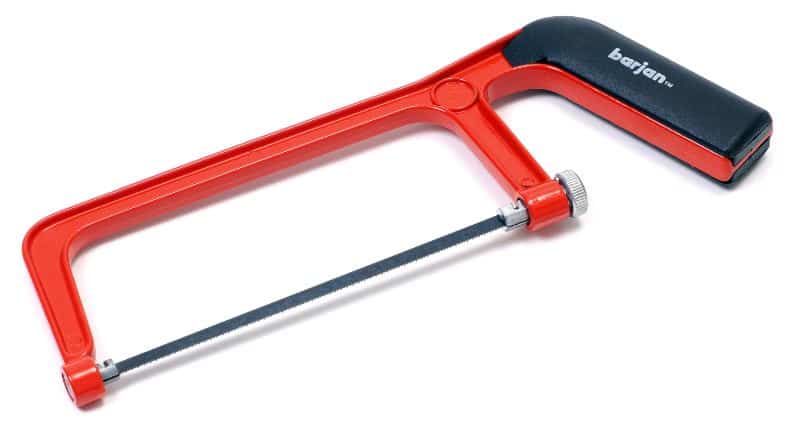 Plumbers commonly use hacksaws to cut perfectly in the pipe, and sometimes electricians to cut conduit. There are many different types of hardware that plumbers need to cut through, including pipes, nuts, bolts, and screws.
The name hacksaw comes from the fact that historically these saws did not cut easily. However, developments in tooling have improved the cutting accuracy of the hacksaw. It's challenging work and requires plumbers to secure their blades tightly.
#2 Hole Saw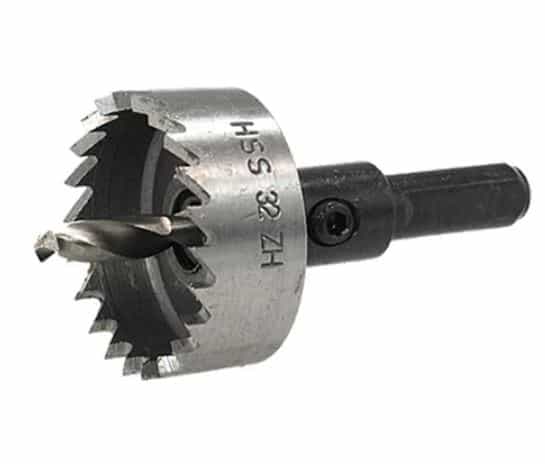 A hole saw is also a useful addition to the toolkit that is needed in some cases. With the help of a hole saw, it is possible to cut perfectly round holes in a variety of different materials. If a hole is needed for a drainage or waste pipe, a hole saw can be used to cut the hole to the exact size with a minimum of effort.
#3 Mole Grip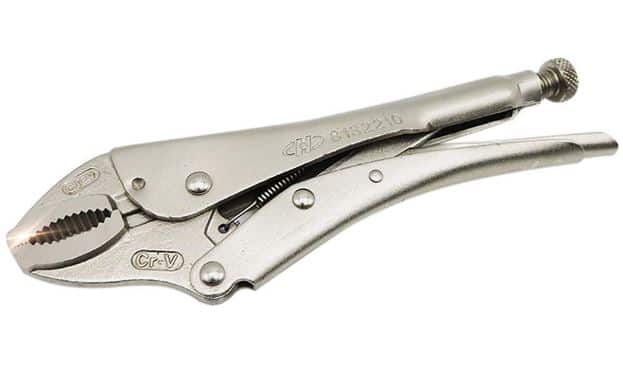 Mole grips are types of metal pliers characterized by the ability to be locked in place. It is usually made of hardened steel. The upper jaw and handle are fixed, while the lower handle and jaw are adjustable. It is primarily used to hold metal parts in place during welding, similar to when a plumber is using a plumber's torch to solder and seal the copper pipe.
#4 Tubing Cutter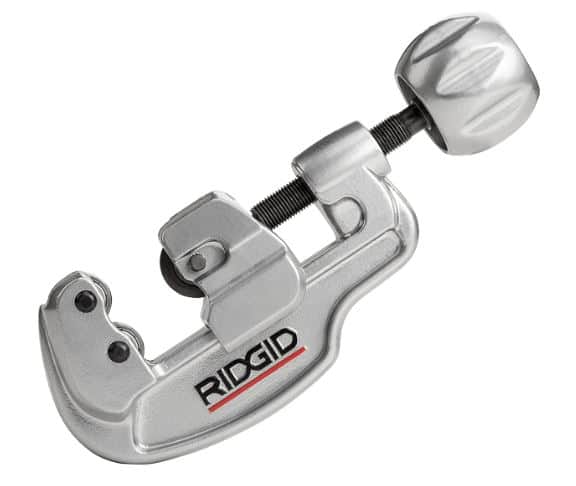 Any professional plumber who deals with copper or plastic piping regularly knows that, eventually, it needs to be removed, replaced, and resized. A tubing cutter is useful for cutting tubes to a specified length.
Tube cutter and pipe cutter are often used interchangeably on tube and pipe. Plumbers use tubing cutters to cut through plastic tubing, with each of them having a different cutting range, which is why they are so useful.
#5 Plumber's Torch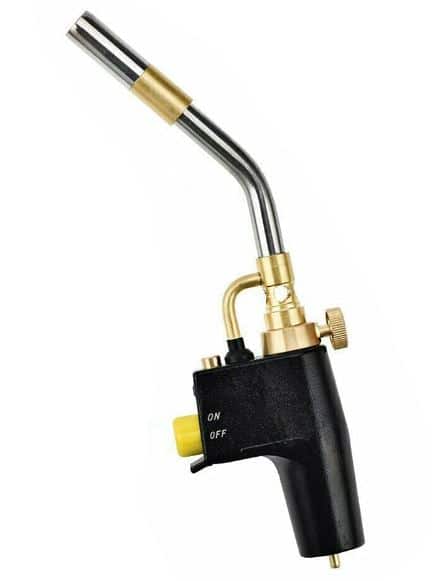 Plumber torches are the most common type used by professionals and DIY homeowners. The plumber's torch is a small, hand-held tool that allows plumbers to apply intense heat in the most precise areas to solder and seal new piping for the purpose of installing and replacing it.
Propane torches are inexpensive and easy to use. Most professional plumbers often upgrade the torch assembly to a higher quality torch head with interchangeable tips and a regulator to control gas pressure.
Read Also: 18 Essential Marking Tools & Their Uses [Names & Pictures]
#6 Thread Sealing Tape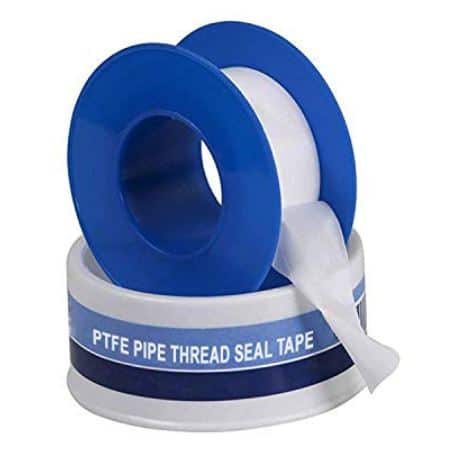 Thread seal tape is a versatile film tape used by most plumbers, usually a joint sealer to seal pipe threads. Sometimes it is used as a leak preventer. This type of device is also known as Teflon tape, plumber's tape, or polytetrafluoroethylene film, abbreviated as PTFE tape.
In addition to the general-purpose, hand-held flashlight, several forms have been adapted for specialized uses. High-quality thread sealing tape is resistant to high and low temperatures. It also stretches for enhanced, form-fitting coverage and never dries out.
#7 Pliers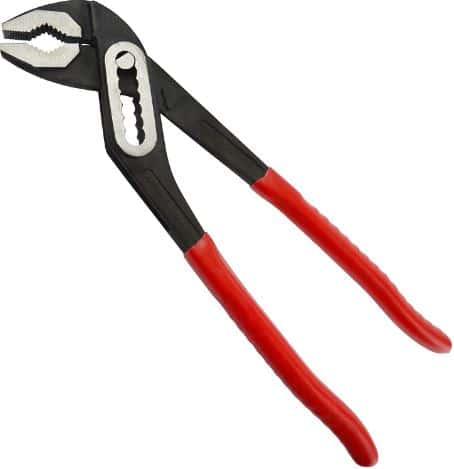 Plumbers also use pliers every day. It is best for plumbers to use these smaller tools for loosening and tightening nuts and bolts that are too small to grasp with a wrench. The pliers fit easily in a plumber's hand to squeeze into tight spaces where a wrench won't work.
#8 Press Fitting System
In plumbing, securely connecting pipes is critical to the success of any plumbing project. Press fitting is a connection between pipes with fittings done by means of electro-mechanical pressing machines.
Pressing permanently deforms the fitting onto the pipe, making a perfect mechanical joint, while the O-ring provides for a hydraulically tightened connection. The main reason for use is that it saves plumbers time and money because plumbers can make connections to pipes in less time than it would take to weld or solder them.
#9 Bucket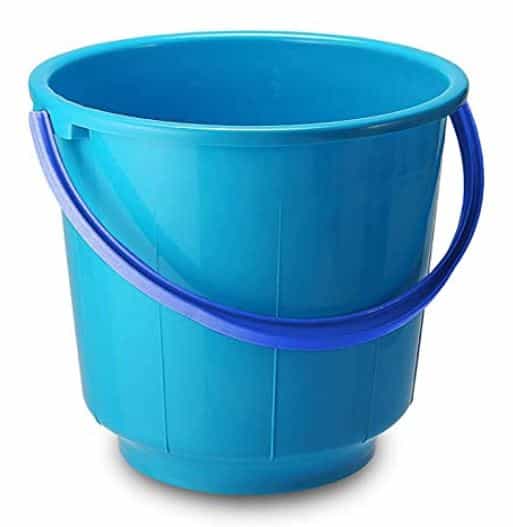 When plumbing, you should know that even when you have turned off the water in your house, there is still going to be some water leakage, so it makes sense always to have a bucket nearby to collect any leakage.
#10 Ratcheting Pipe Threader Set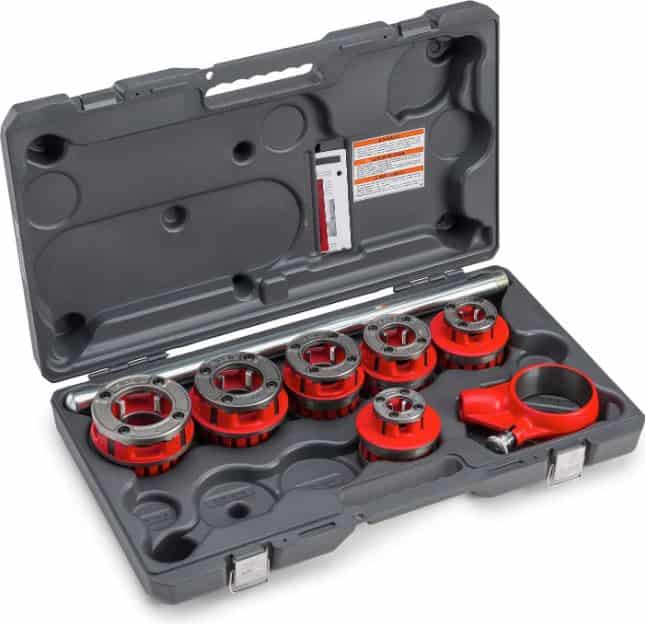 The ratcheting pipe threader tool allows you to cut threads into the pipe so that it will accept the fitting when the pipes are joined together.
These plumbing tools work with a pump-action handle that turns a thread-forming die and cuts threads on the pipe. They accept a range of compatible dies to thread various pipe sizes. These are also known as manual ratchet threaders.
Read Also: Types of Nails and Their Applications [Pictures & PDF]
Plumber's Wrenches
The wrench is the most closely associated with plumbing, and no list of plumbing tools would be complete without it. There isn't a wrench that works as all-purpose. That's why having some type of wrench in your toolbox is essential.
#11 Adjustable Wrench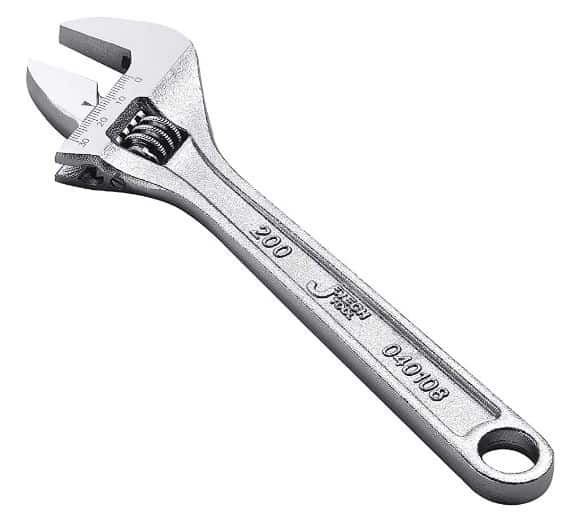 Also known as an adjustable pipe or Stillson, the wrench is used to grip or bend pipe or circular bars. The work of tightening and loosening hexagonal nuts and fittings on pipes can be easily done using this wrench. They are available in a variety of sizes, but plumbers often have the 6- and 10-inch versions as they consider them perfect.
#12 Pipe Wrench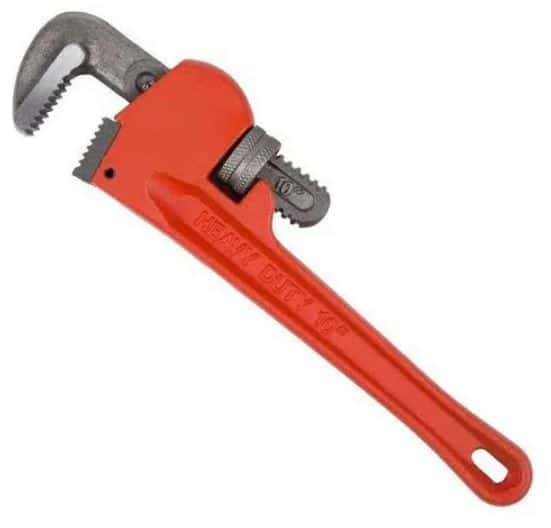 The pipe wrench operates as the plumber's most enormous wrench. These wrenches are good for tightening and loosening nuts and fittings on pipes.
Typically, they use two wrenches of this type; one to hold the pipe in place while the other is used to rotate the fitting or nut in the appropriate direction. These wrenches also come in various lengths, and skilled plumbers usually work with a full set of these tools.
#13 Basin Wrench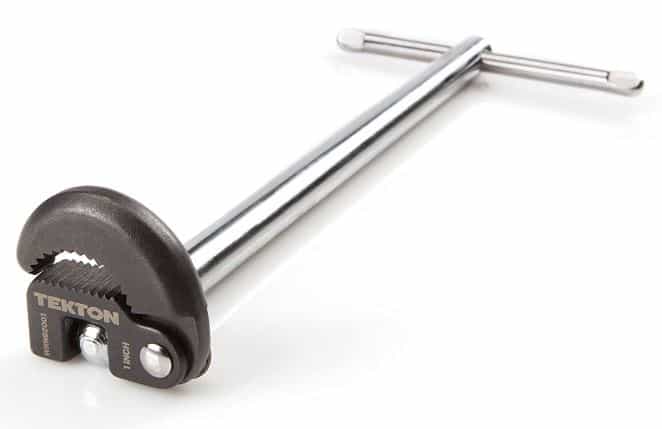 This plumbing tool is used for turning fasteners in tight spaces that would be hard or impossible to reach with a plumber's wrench. These types of wrenches are also known as sink wrenches.
This wrench resembles a T-shaped tool used by plumbers to work exclusively on faucets. A clamp-like mechanism on one end of these wrenches allows plumbers to reach into tiny spaces.
#14 Faucet Key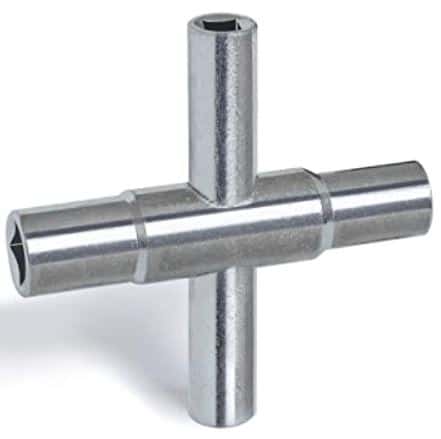 Not exactly a traditional wrench, but an essential item on any list of plumbing tools. Small, X-shaped tools called faucet keys are used for opening and closing spigots and sillcocks. For dealing with various stem fittings, such as 14″, 9/32″, 5/16″, and others, there are adaptable models on the market.
#15 Internal Pipe Wrench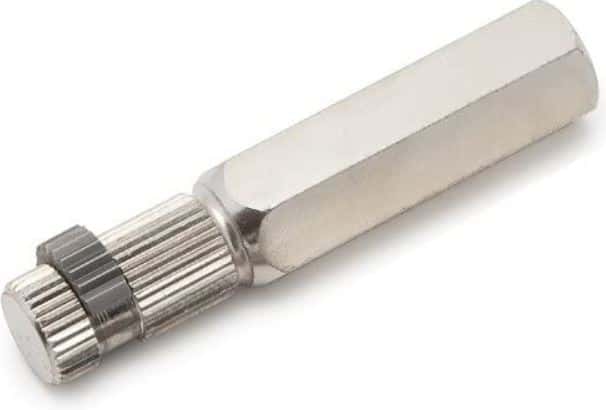 The plumber uses an internal pipe wrench to remove pipe plugs, fittings, small nipples, and broken threaded ends. In addition, it can also be useful for removing old rusted fittings on galvanized pipes. These tools hold a pipe or fitting's interior. Each wrench has markings for different pipe sizes and can be used with a hex body.
Read Also: Understand The Different Types of Metals and Their Properties
#16 Torque Wrench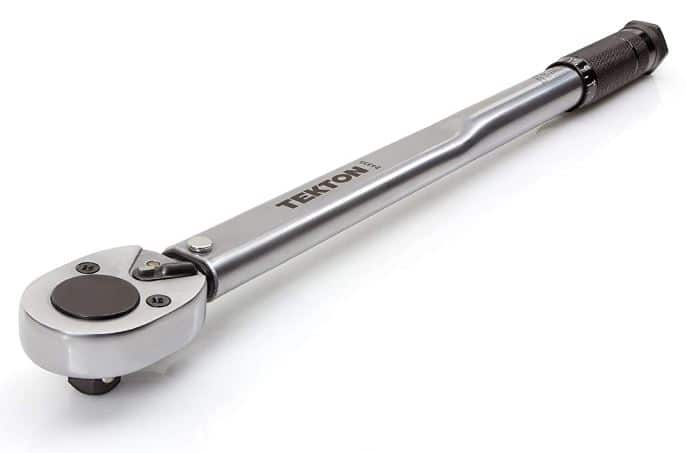 Essentially, a torque wrench is a tool that is used to tighten nuts and bolts according to a predetermined torque value. This makes it possible to tighten the fasteners to the correct tension, preventing damage from over-tightening or stripping the joints.
The no-hub torque wrench is perfect for pipe fitters and plumbers to use when installing pipes, couplings, and other no-hub cast-iron work, like installing soil pipes.
Drain Cleaning Tools for Plumbers
Plumbers routinely clean drains because sometimes the issue isn't with the pipe, but with what's located inside. Good plumbers are familiar with how to get rid of a tough clog and which tools they'll need to keep. Some are explained below.
#17 Plungers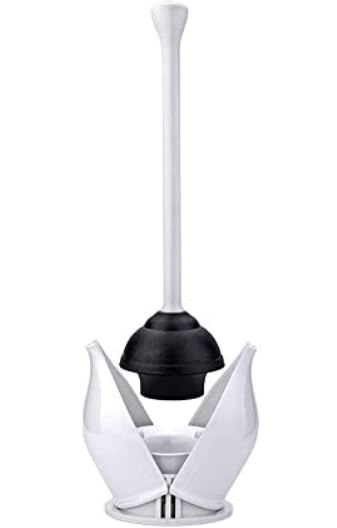 The most common plumbing tool in a plumber's toolbox is the plunger. Sink and toilet plungers are commonly owned by homeowners, but plumbers should also carry them. It is mainly used to clear blockages in drains or pipes commonly used in household toilets.
Choosing a good and high-quality plunger, though, is crucial. The plungers are simple to use and very affordable tools. The professionals in the trade should have heavy-duty flange plungers and cup plungers of different sizes on hand, as these plungers produce considerably more suction than the average plunger on the market.
#18 Hand Auger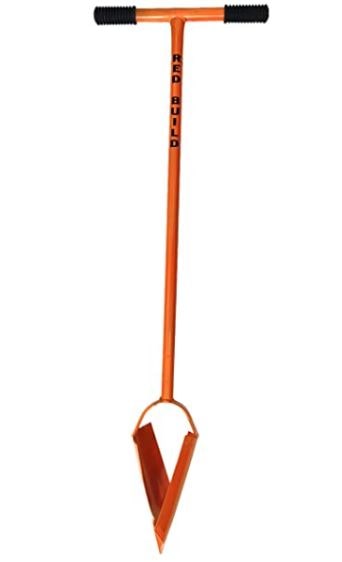 It is used to clear clogs from the drain lines and is also referred to as a plumber's snake, drain snake, or toilet jack. The hand auger consists of a long, flexible metal wire with a corkscrew auger attached to the end.
The hand-auger market now offers a variety of models and features that plumbing professionals can take into consideration when making their list of plumbing tools. A drain snake or drain auger should be adequate for smaller drains (such as those in kitchen sinks or hand basins).
#19 Snake Machine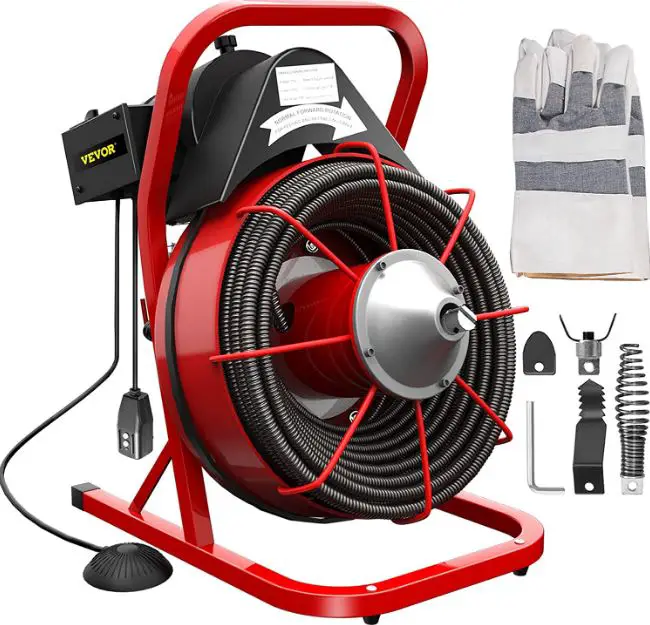 A snake machine is simply a bigger and updated version of a hand auger. Snake machines typically have the strength to clear clogs that are particularly deep or challenging to move. Also known as a plumber's snake or drain snake, it is often reserved for tough blockages that cannot be loosened with a plunger.
#20 Hydro Jetting Machine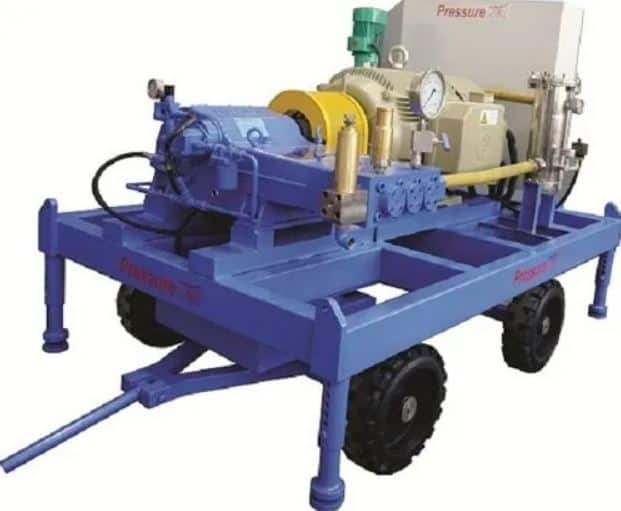 It is a very efficient way to clean out sewer and drain lines. The first method for unclogging blocked lines is usually hydro jetting, which uses high-speed or high-pressure water to clear obstructions in pipe systems. These tools come with hose attachments that will blast water into drain lines and sewer lines.
Read Also: Different Types of Clamps & Their Uses [How To Use Guide]
#21 Drain Inspection Camera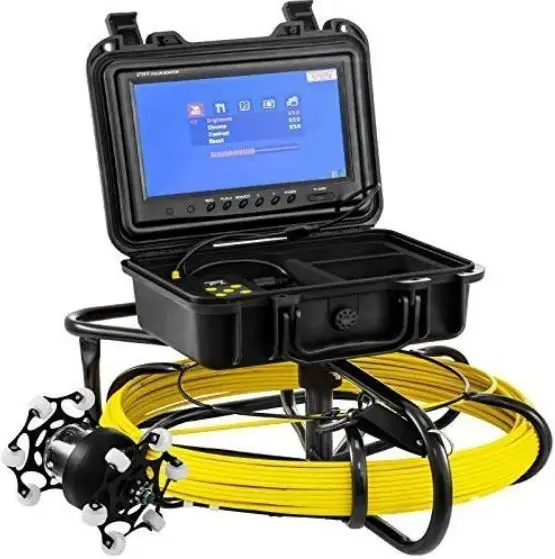 Most plumbers today carry inspection cameras, also called borescopes, which used to be considered top technology in the plumbing trade. These tiny cameras attached to a long, flexible cable are inserted deep into drains and sewer lines.
This gives a better look at the condition of the piping and whatever else may be obstructing it. High-end models that connect directly to a smartphone for quick, simple applications are now available for use by smaller plumbing businesses.
Safety Tools for Plumbers
Plumbers always get injured due to some incidents while on the job. Obviously, there are a variety of tools that assist in protecting plumbers and significantly reduce the likelihood of an accident.
#22 Drain Cleaning Gloves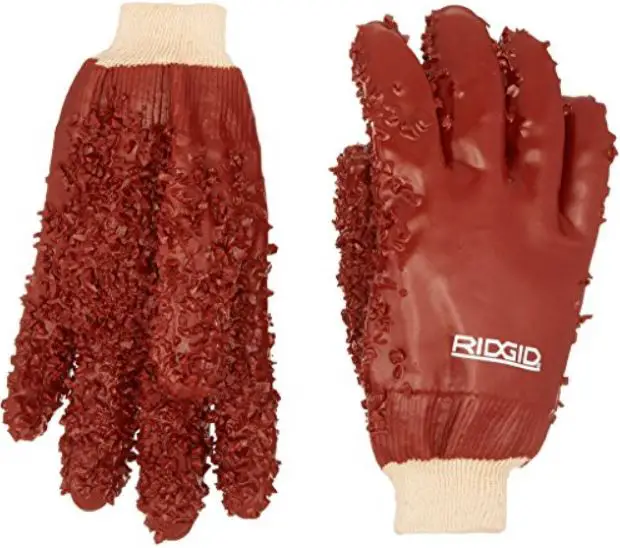 Drain-cleaning gloves are one of the most common and essential plumbing tools, usually made from leather, PVC (rubber), or synthetic materials. This is significant because plumbers frequently handle materials that others would prefer to avoid touching with their bare hands.
In addition, there are several types of heavy-duty gloves on the market that can protect plumbers' hands, make it easier for them to grip smooth objects, and provide many other benefits.
#23 Goggles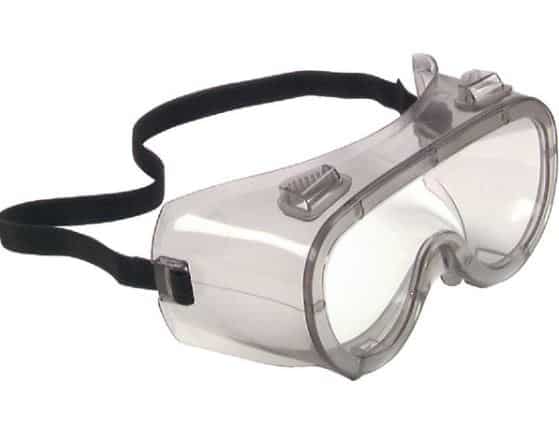 They mainly protect the eyes from liquid or chemical splash, irritating mist, vapor, and smoke. When working on a plumbing project, goggles shield your eyes from any potentially harmful materials you come into contact with.
Plumbers must carefully inspect leaks, soldering, and other things that may be hazardous to their eyes. Therefore, it is pretty useful to have goggles in the toolbox.
#24 Flashlights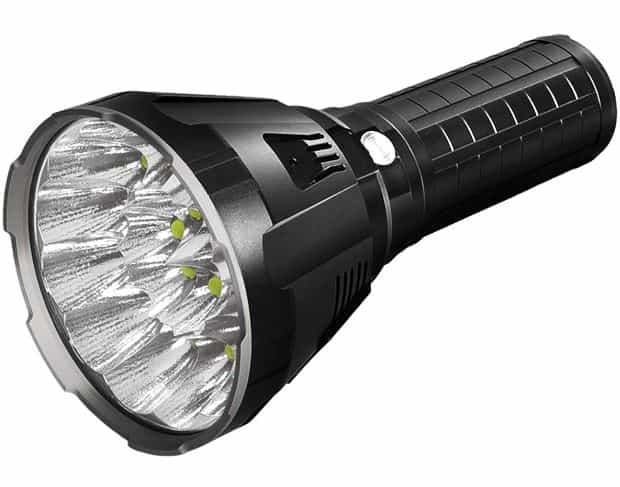 The majority of plumbers will find themselves having to go into dark spaces regularly, such as basements, so it is always a good idea to have a flashlight handy.
#25 Heat Shields or Pads
Using the right safety equipment is essential if soldering is a regular part of your day-to-day activities. This will protect both you and the homeowner. It's good to round out your plumbing tool list with reliable heat shields and pads. When soldering is required, they assist in preventing heat damage or fire to plumbers and the surrounding area.
Closing It Up
That's it. Thanks for reading. I hope I have covered everything about the "Types of Plumbing Tools." If I missed something, or if you have any doubts, let me know in the comments. If you liked this article, please share it with your friends.
Want free PDFs direct to your inbox? Then subscribe to our newsletter.
Download PDF of this article:
You might like to read more in our blog: